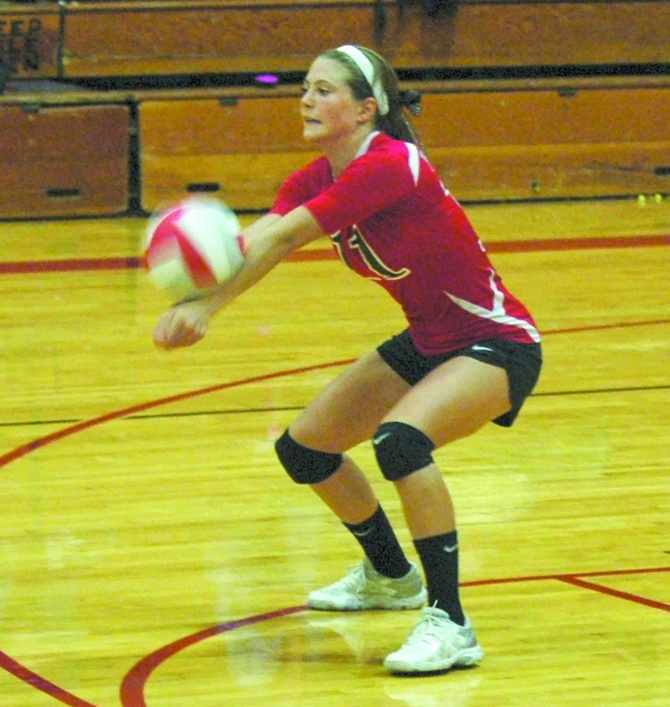 With a chance to hone their skills in another tournament setting, the Dufur volleyball team went 3-1 with three sweeps to finish in second place at the Heppner Tournament Saturday in Heppner.
The format was a round robin with no bracket play and settled in best two out of three.
Dufur started hot with a 25-20 and 25-18 win over 3A Grant Union, as Teneille McDonald hammered home eight kills and Taylor Darden added six kills, six digs and two blocks.
Alexa Macias had eight assists, and Kyla Johnson had six assists, seven digs and four service aces.
Up next was Weston-McEwen, a team Dufur had previously lost to this season.
Unfortunately for the Lady Rangers, they were unable to exact revenge, but they pushed Weston to the limit in three games.
The Tiger Scots won the opener, 25-17, and then Dufur rallied for a 25-18 winner to send the match into a third set.
Weston-McEwen wound up pulling away with a 15-7 decision.
"The first set, we got down with serve-receive errors, but then battled back, but it was too late," said Lady Ranger head coach Kelly Darden. "Winning the second set against Weston was done with great serves, passing and attacking the ball. In the third set, again our serve receive struggled against their serve."
Not all was lost however, as Dufur reeled off a 25-19 and 25-11 victory over Wallowa and followed that up with a tough 25-23 and 25-16 mark over Heppner.
In the Wallowa match, Taylor Darden had 12 kills, and the duo of Macias and Kathryn Johnson combined for six aces and six digs.
Added to that, youngsters Abbey Stelzer, Kelsey Johnson and Tianna Ellis played some valuable varsity minutes on the big stage.
Macias had 11 assists in the Heppner win, and McDonald checked in with seven kills and 13 digs.
Montana Ferres was good for four kills and eight digs, and Taylor Darden had nine kills.
"I was proud of my girl's efforts today," coach Darden said. "I saw some great improvements in Montana's attacks and passing today. Alexa is doing a great job with her set selection. Taylor has improved in her defense and she continues to be a strong offensive threat. Kathryn, Teneille, and Kyla had some tremendous defensive efforts."
Dufur (6-3 overall) hits the court again at 5 p.m. Thursday at home versus Stanfield. After that, they head to Moro on Saturday for the Husky Tourney.