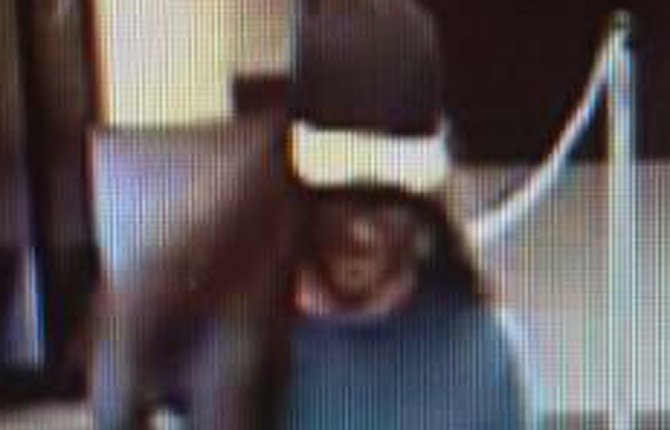 Hood River Police Department is asking for the public's help to find the suspect who robbed a US Bank branch Thursday morning and left the bank on foot with an undisclosed amount of money.
On September 12, 2013 at approximately 10:09 a.m., an unidentified male came into the US Bank branch at 1309 12th Street, displayed a firearm and left on foot in an unknown direction. The suspect is described as a white male, late 30s, 5'11", slender build, long hair, and facial hair. The suspect was wearing a dark colored baseball cap with light colored front brim, blue long sleeve t-shirt and tan pants.
Responding law enforcement officers established a perimeter and conducted an area search. Lockdowns at several local schools, the hospital and businesses placed have been lifted. The perimeter has been opened and officers will be searching the area for any associated evidence.
A photograph of the suspect is provided with this release. Anyone with information regarding the suspect's identity and/or location is urged to call Hood River County Sheriff's Office tip line at 541-387-7077.
Officers from Hood River Police Department, Hood River County Sheriff's Office, Skamania County Sheriff's Office, and Oregon State Police are involved in a joint effort to find the suspect.
Questions should be directed to Hood River Police Sergeant Stan Baker.