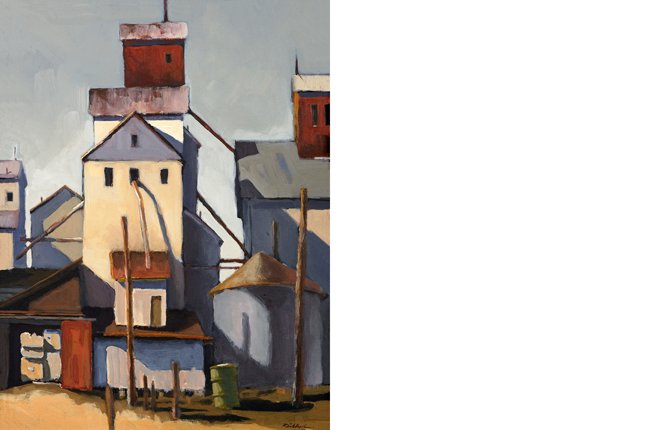 Art celebrating the Columbia Basin's heritage of dryland wheat farming will make special appearances in Pendleton and Moro over the next two months.
Oregon State University's College of Agricultural
Sciences is displaying 10 works from its Art About
Agriculture permanent collection through Sept. 24 at the Sherman County Public/School Library in Moro.
"People going to the art show will be able to see how their work in agriculture is perceived by people who live in other parts of the state," said Shelley Curtis,
curator for OSU's Art About Agriculture permanent
collection.
Many of the Eastern Oregon scenes embodied are reflected in the nationally important research conducted by OSU's experiment stations in Pendleton and Moro.
The art show represents drawings, paintings, prints and photographs of grain storage, orchards, irrigation, livestock, shipping and transportation from OSU's
permanent collection of fine art, which is supported by grants and donations.
The art exhibit's visit to Moro will include a free
reception at Sherman County Public/School Library from 4 to 6 p.m. Saturday, Sept. 21 in Moro. Artists Bob Schlegel and Sally Finch will host. Refreshments and a light snack will be served.
For more information about the Art About Agriculture permanent collection through OSU's College of Agricultural Sciences, visit http://agsci.oregonstate.edu/art.