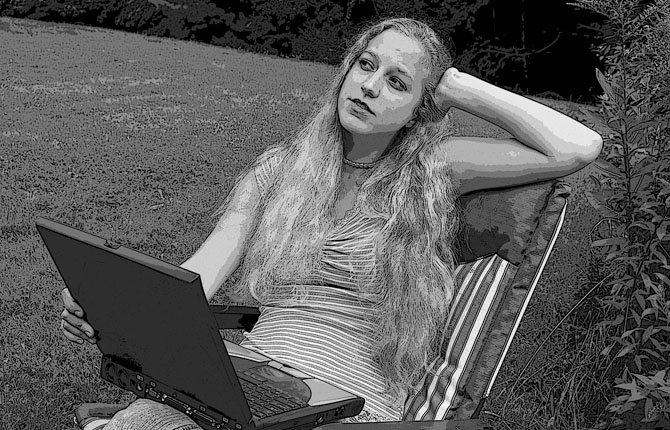 Look no further than page A10 of today's Chronicle for an example of the terrible consequences bullying can exact on young people.
The lead story on that page tells the story of Florida 12-year-old Rebecca Ann Sedwick, who leapt to her death from a factory tower Sept. 9 after enduring months of cyberbullying related to what authorities called "a boyfriend issue."
Rebecca's story is not the only cyberbullying episode to end in grief. The Associated Press found a dozen suicides in the U.S. since October 2010 related to digital harassment. Some authorities believe the number is double that figure.
Bullying happens in our own town, too, as many former and current local school students can probably attest. In fact, the teen-aged accuser in a high-profile local rape case in August reported bullying over the course of months leading up to the trial, both online and in the halls and classrooms of The Dalles Wahtonka High School.
This isn't an indictment of local authorities, who have worked hard in recent years to find ways to reduce bullying and other aggressive behaviors among teens.
Challenge Day early in the fall for high school and now middle school students is aimed at helping youths recognize the things they have in common despite outward differences, promoting compassion and respect.
The Seven Sanctuary Commitments (nonviolence, emotional intelligence, social learning, democracy, open communication, social responsibility, growth and change) are aimed at leading individuals and organizations away from trauma-reactive behaviors.
But the very nature of social dynamics and group behavior between young people can stimulate behaviors like bullying, according to Thomas Farmer and Cristin Hall in an article on the subject on education.com.
"We have found that it is useful to think of bullying as a byproduct of the natural social dynamics that occur within schools and classrooms," they wrote. "When children are aggregated together, they associate with others who are similar to them or who have qualities or characteristics that in some way support their own behaviors. ... Within this context, a social dominance hierarch can emerge where some children have greater influence than others ... Some aggressive children who take on high status or leadership roles may use bullying as a way to enhance their social power and protect their prestige with peers."
Other research has shown that positive social media interaction can promote feelings of happiness in individuals. It's not hard to imagine that the reverse may also be true, and since most teens derive a great deal of their social interaction through electronic means, the effects may be stronger than most adults can imagine. Adults need to be aware of the potential for this magnified effect.
Solutions to bullying can't only come from school authorities. Parents and their children need to take the issue seriously and act accordingly.
Signs of bullying, according to stopbullying.gov may include:
• Unexplainable injuries
• Lost or destroyed clothing, books, electronics, or jewelry
• Frequent headaches or stomach aches, feeling sick or faking illness,
• Changes in eating habits, like suddenly skipping meals or binge eating. Kids may come home from school hungry because they did not eat lunch.
• Difficulty sleeping or frequent nightmares,
• Declining grades, loss of interest in schoolwork, or not wanting to go to school,
• Sudden loss of friends or avoidance of social situations,
• Feelings of helplessness or decreased self-esteem,
• Self-destructive behaviors such as running away from home, harming themselves, or talking about suicide.
As hard as it may be to imagine, your child or a child you know might be the bullier, not the bullied. A child may be showing signs of bullying when they:
• get into physical or verbal fights,
• have friends who bully others,
• are increasingly aggressive,
• frequently get sent to the principal's office or detention,
• have unexplained extra money or new belongings,
• blame others for their problems,
• don't accept responsibility for their actions,
• are competitive and worry about their reputation or popularity.
Young people who are bullied may not report it, so it is important to be able to recognize the signs.
They may feel like no one cares. They may feel helpless, humiliated and socially isolated. They may fear backlash from their bully or judgment from adults. They may fear being seen as weak or a tattletale.
In the effort to limit bullying, it is important to keep the lines of communication open between adults and young people, and to model respectful interaction, both in person and online. Young people — and adults alike — are exposed to so many negative influences in their lives, from dysfunctional relationships in television shows to stories on the daily news. But those kinds of behaviors aren't and shouldn't be the norm. And it shouldn't be acceptable in today's society.
Both adults and young people have the opportunity to respond quickly and consistently to bullying behavior. If the message is strong and consistent, it can help change attitudes.