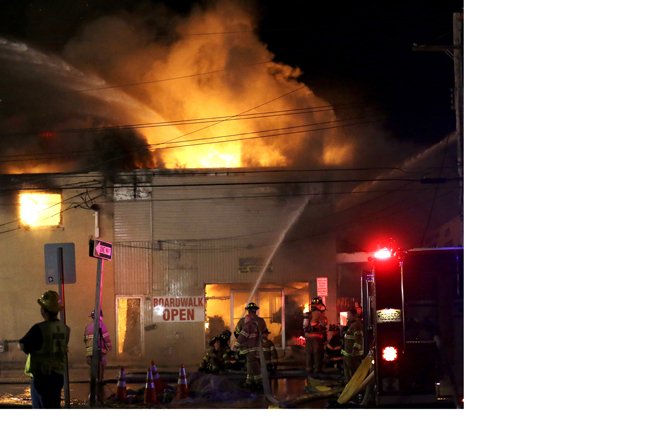 Choppers evacuate 295 in Colo.
LYONS, Colo. (AP) — By air and by land, the rescue of hundreds of Coloradoans stranded by epic mountain flooding was accelerating as food and water supplies ran low, while thousands more were driven from their homes on the plains as debris-filled rivers became muddy seas inundating towns and farms miles from the Rockies.
For the first time since the harrowing mountain floods began Wednesday, Colorado got its first broad view of the devastation — and the reality of what is becoming a long-term disaster is setting in. The flooding has affected parts of a 4,500-square-mile area, almost the size of Connecticut.
National Guard choppers were evacuating 295 people — plus pets — from the mountain hamlet of Jamestown, which was isolated by flooding that scoured the canyon the town sits in.
NYC mayor won't endorse
NEW YORK (AP) — Michael Bloomberg said Friday he won't endorse a candidate for New York City mayor, keeping his power wallet on the sidelines of the hotly contested race to succeed him.
That's a blow to Republican nominee Joe Lhota, an admirer of Bloomberg's policies who wanted his backing in hopes of thwarting the rise of the mayor's frequent antagonist, Democratic front-runner Bill de Blasio. "I don't want to do anything that complicates it for the next mayor and that's one of the reasons I won't make an endorsement in the race," Bloomberg said during his weekly appearance on John Gambling's show on WOR Radio.
"I'll leave campaigning to the campaigners," the billionaire mayor said. "But whoever the voters elect, I want to make sure that person succeeds."
Resignations slow ricin case
JACKSON, Miss. (AP) — A lawyer asked a federal judge Friday to delay the trial of a Mississippi man charged with sending poison-laced letters to President Barack Obama and other officials.
Kenneth Coghlan filed the motion in the federal case of James Everett Dutschke, a former martial arts instructor from Tupelo. Dutschke is charged with sending ricin-tainted letters on April 8 to Obama, U.S. Sen. Roger Wicker and Lee County Justice Court Judge Sadie Holland.
Coghlan said in his motion that he needs more time to prepare for trial. He was appointed to the case Wednesday after two federal public defenders asked to withdraw as Dutschke's lawyers.