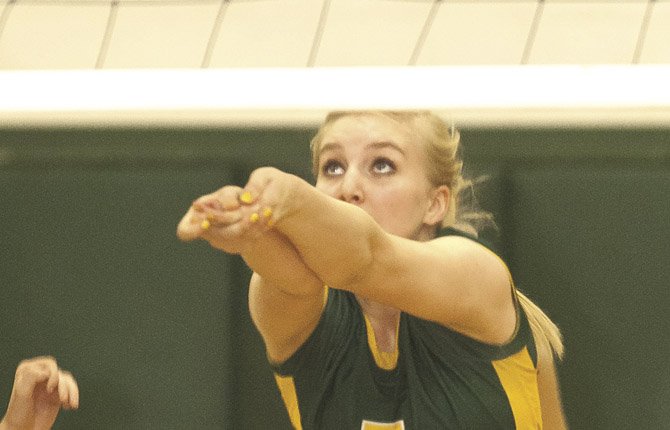 Riding off to a solid start to the 2013 campaign, the South Wasco County Redsides maintained their edge with a deep run into the tournament finals Saturday at the Husky Invitational Volleyball Tournament in Moro.
After going 2-2 in pool play, the Redsides dispatched of Big Sky Conference opponents, Central Christian and Dufur, to punch their championship ticket against Klickitat, Wash.
In that match, SWC lost the opening game by a 25-22 score, but rebounded with a 25-12 margin to even things up at 1-apiece.
The third set was a close battle throughout with no team giving an inch, however, the Lady Vandals had the bounces go their way with a 15-11 winner to notch the tournament crown.
In the earlier pool play rounds, South Wasco County lost to Central Christian by a 25-20 margin and reeled off a 25-7 win over The Dalles Wahtonka's junior varsity squad.
The Redsides suffered a loss to Dufur (25-15) and then bounced back with a 25-22 decision over Klickitat.
SWC had a good enough record to advance to bracket play, where it rolled past Central Christian by a 25-17 score. In the semifinals, SWC slipped past Dufur to earn their finals berth.
"For the day, we had some really good play and then some, which was not good," said SWC head coach Ron Townsend. "Hopefully the girls learned how they have to play to be successful. We have to work on playing with much more consistency."
SWC hosted Central Christian and Irrigon at 4 p.m. today, and then they travel to Horizon Christian at 5 p.m. Thursday.