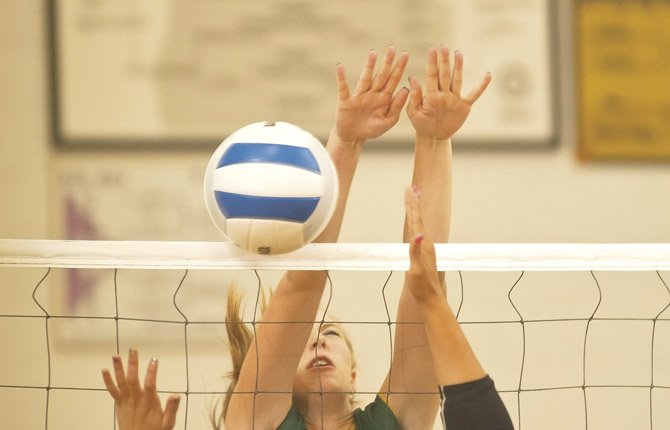 In the game of volleyball, accurate passing is critical for team success.
During its five-match, non-tournament winning streak, South Wasco County head coach Ron Townsend has seen his varsity group passing the ball with great precision.
Thursday in Hood River, the Lady Redsides passed and hit themselves to an easy three-game victory in Big Sky Conference volleyball play against Horizon Christian.
Townsend complimented the play of setters Kelsie Olson and Molly Foreaker, who he said have improved from the early parts of the season.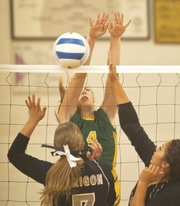 "I really like the way we have improved our passing in the last few matches," said Townsend. "If we can continue to pass the ball well, I think we will be alright as our hitters are starting to get more consistent in their approach."
In the first two games versus the Hawks, SWC fired out to a 25-7 win to gain an early advantage.
Not to be outdone, the dominance continued in the second game with their largest margin for a 25-6 tally and a 2-0 cushion.
With one win to go for the sweep, the Redsides did not let up.
Even though Horizon put up more of a fight, SWC found a way to keep its edge in a 25-16 winner to close things out in impressive fashion.
"We were able to play a lot of girls and really work on our serve game tonight," Townsend said. "We did a good job with our serves tonight."
SWC hosts its annual Redside Tournament at 9:30 a.m. Saturday in Maupin.
In other Big Sky volleyball news, the Dufur Rangers had their Thursday match versus Central Christian canceled due to equipment malfunctions.
No makeup date is set.