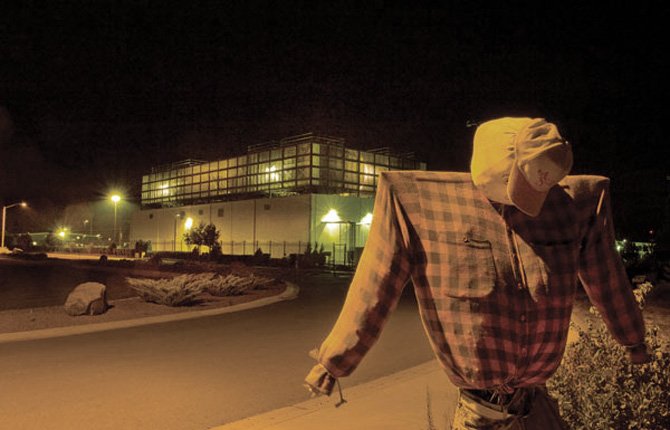 Evaluating the pros and cons of Google's multimillion-dollar enterprise zone tax breaks — both existing and proposed — isn't as simple an equation as money in versus money forgone.
The topic (see front page story in the Sept. 20 Chronicle) will be the subject of discussions this week at Monday's The Dalles City Council meeting and Tuesday's Wasco County Commission special meeting.
Corporate tax breaks bring out philosophical differences among the citizenry.
Those who oppose them talk about how much might be done were the taxes collected — in Google's case a cumulative potential of hundreds of millions of dollars. Or they complain about the lack of fairness when massive multinational corporations get big breaks and little businesses that struggle day-to-day get few or none.
Those who support them talk about the value of bringing living wage jobs into the community, even if the city has to pay dearly for the privilege.
But neither approach looks at the full financial picture.
For example, local governments are not giving away hundreds of millions of dollars in Google taxes, because large corporations like Google (and Intel, and Microsoft, and Facebook, and Nike...) don't locate in communities that don't woo them with robust incentive packages.
Google knows it is the prettiest debutant at the ball and the suitors will be lined up with lucrative posies.
The Dalles has been able to negotiate a more profitable arrangement the second time around. After all, they'd already convinced the maiden to move in eight years before.
Did they expect enough in compensation for lost taxes? That's another matter for public debate.
What the city does give up with these tax breaks is the taxes it might have collected from other businesses that might have purchased, built and hired workers for that land. Would they have amounted to Google's tax bill if the corporation were paying full freight? Probably not, because of the heavy investment the company makes in building its data centers. But they would have paid more than taxes on the land only, which is what Google is paying now.
As it stands, that land is encumbered for the next 15 years. And if Intel's sweet deal last year is any indication, Google will drive a hard bargain with The Dalles for continued tax breaks once their enterprise zones expire or threaten to hit the road in search of more generous partners.
On the positive side of the equation, we know Google has already delivered more than twice their promised 35 living wage jobs. Its community initiatives have benefitted technology education at the public school and community college levels. They've also donated technology and partnered with local organizations on a variety of benevolent projects.
To win the new enterprise zone break, the company must promise to invest at least $200 million in construction of its new facility, but deliver only 10 more jobs. We can hope the outcome will be more, as in the past. But there is no guarantee. And while the company may have to increase its security outlay for the big new building, meaning at least a few more contract jobs, will it need more food service and other contract workers to provide for the new building? Unlikely, if it will house only 10 workers.

A broader question to ponder is whether we are selling what a former mayor termed our scarce "employment lands" too cheaply.
During its strategic planning process, the Port of The Dalles discussed the importance of not selling its industrial park land too cheaply, particularly as the available acreage dwindles. Google's 30 acres have yielded just 80 direct jobs — 90 if the promised new jobs are counted. Is three direct jobs per acre worth the extra time, trouble and expense of welcoming a mega-corporation?
The public's aim in developing those lands, including the land on which Google now sits, is to house industry that yields employment, not just to fill the local government coffers.
Construction of the new buildings will provide jobs in the short term. And we shouldn't discount the cachet having a Google data center brings in the economic development arena.

Whether this investment is worth the cost still depends largely on philosophy — and elected leaders are certainly supportive — but a fair evaluation depends on more than simple math.
The Dalles City Council will discuss Google's tax breaks that the council meeting Monday, Sept. 23, at 5:30 p.m. at City Hall. The Wasco County Commission will discuss the topic Tuesday, Sept. 24, at 8:30 a.m., at the Wasco County Courthouse, Room 302.