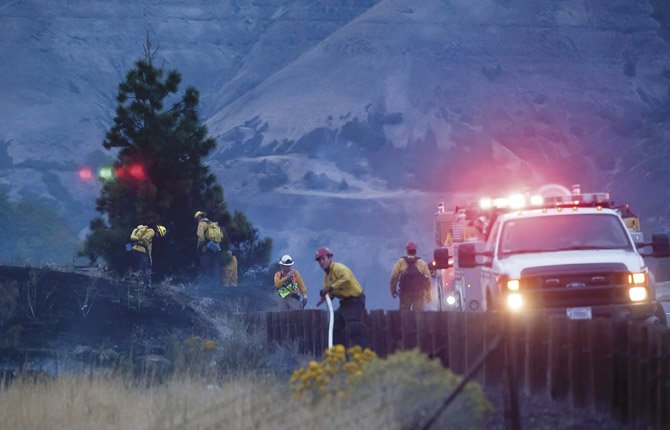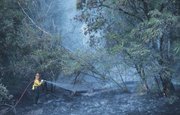 A GRASS FIRE sparked by a vehicle losing its wheel as it traveled eastbound on I-84 threatened homes and caused the highway to be closed in both directions Friday night.
Mid-Columbia Fire and Rescue called in Dallesport, Dufur, Mosier, the U.S. Forest Service Scenic Area and the Oregon Department of Forestry to aid in fighting the fire, said Capt. Fred Coleman.
"The reason we called in the resources was that we were concerned with the high winds," Coleman said. The fire also threatened the Golf Course Apartments, a trailer house and a shed, which sustained minor damage.
Westbound freeway lanes were closed early, while eastbound lanes and Highway 30 were closed longer, resulting in back-ups of traffic past Rowena.

Fire threatens homes, blocks freeway Friday