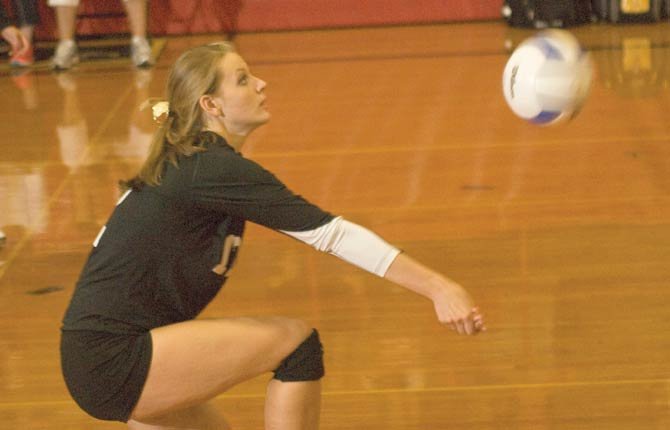 Coming off a promising match at home against Hermiston last week, The Dalles Wahtonka volleyball team could not maintain its edge in a three-game loss Tuesday in Columbia River Conference volleyball play in Pendleton.
The Buckaroos had their best offensive output in the opening game with a 25-14 tally putting them on top early on.
TDW put up a bigger fight in the second game, but still could not gain any ground on Pendleton, as the home squad scored a 25-19 winner to go up 2-0.
Pendleton had feelings of sweep and kept to their level of play for a 25-17 decision to complete the sweep.
All-league blocker Olivia Starks paced TDW's offense by hitting on 25 of 35 swings for 15 kills, added 11 for 11 from the service stripe and chipped in with a 8 for 12 effort on serve-receives.
Lori Cimmiyotti tacked on 14 of 21 on swings with two kills and added 11 for 15 on serve-receives.
Morgan Triperinas went 28 for 33 on serve-receives, Natalie Moleli went 8 for 8 on serves, and Morgan Goslin set up 46 of 48 passes with 10 assists.
It is still a long way to go in the regular season, so head coach Amy Schwartz is looking forward to ironing out the small things to get the team back to its winning ways.
"We need to cut down on our own mistakes and Work on the basics," Schwartz said.
TDW hosts Hood River Valley at 6:30 p.m. Thursday.