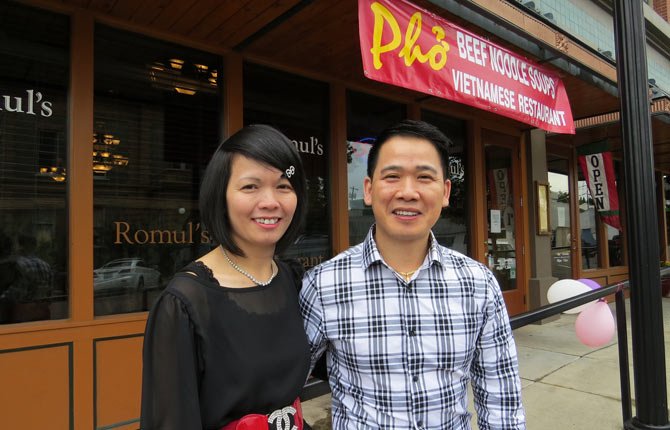 Romuls Restaurant is taking on new owners and adding new cuisine to its Italian favorites starting this week.
Henry and Kathleen Tran, owners of Studio Hair and Nails, have purchased the restaurant from former owner Romul Grivov. In keeping with their heritage, they have added Vietnamese cuisine to the menu.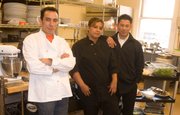 The existing menu remains the same and Vietnamese selections have been added including their specialty, Phó Bò, described as "fresh rice noodles, round steak, flank, fatty brisket, shredded strip, tendon and meatballs." Other new menu selections include fried rice with shrimp, beef or a combination of shrimp, beef and chicken, pad thai, egg rolls, salad rolls and more. They'll also offer a variety of specials including duck, steak and shrimp cocktail.
Look for more new items in the future, Kathleen said. "We have experience in Vietnamese restaurants," she said, "but we love Italian, too."
The restaurant is a family affair. Henry's and Kathleen's brothers Peter and Ricky Tran are both trained chefs. They will be in the kitchen, along with longtime chef Maria Lugo. Kathleen and Henry have also worked in restaurants in the past.
Longtime Romuls wait staff are continuing on under the new owners. In all, they will employ eight full-time and part-time workers, including bar manager Tara, waitress-bartender Crystal and waitresses Theresa and May. The Trans have two boys, 11 and 15. The oldest plans to work in the restaurant during the summer.
Romuls will be open from 11 a.m. to 9 p.m. daily for lunch and dinner. They also welcome to-go orders and can serve large parties including those for special events like weddings and birthdays. Call 541-296-9771 for details.