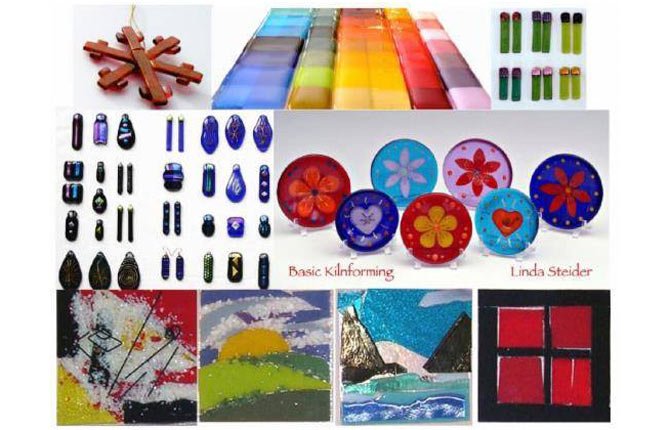 The Dalles Art Center hosts nationally known fused glass instructor Linda Steider, offering beginning and advanced classes in glass fusing.
Classes are planned for Oct. 2, 9, 16, 23 and 30 at The Dalles Art Center, from 6 to 9 p.m.
No experience is necessary. Beginners will make a series of sample tiles, holiday ornaments and jewelry learning the differences between full (flat) and tack (textured) fused tiles. Students will work with dichroic glass, inclusions, textured glass and more.
A small, functional bowl, vase or plate will be developed for a final project.
Learn the basics of glass cutting, placement and firing while receiving extensive information on the technical aspects of kilnwork, safety and studio set-up.
The returning student can participate in weekly assignments or develop their own course of study based on level of experience and pre-planning with the instructor.
Students should bring safety glasses, wear closed-toed shoes for safety, and bring any glass working tools they may have along with a sketch pad or note pad and pencil and pen.
Call the Art Center at 541-296-4507 or go online to www.thedallesartcenter
.com to learn about learn about class and supply costs. Space is limited to 12 students, who must pay at the time of sign-up.