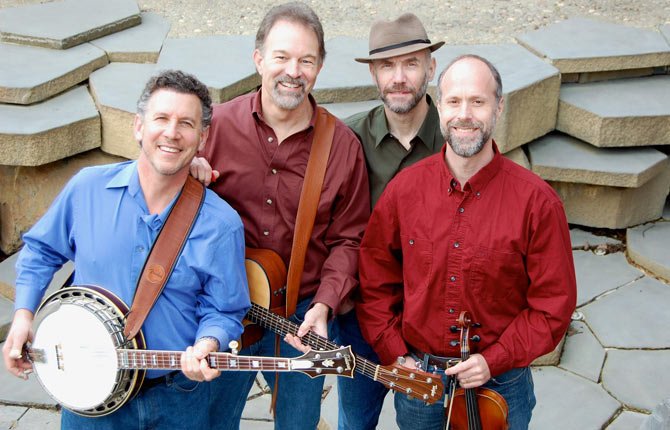 Bluegrass music will take center stage this Friday, Saturday and Sunday, Sept. 27 to 29 at the Tygh Valley Bluegrass Jamboree, put on annually by the Shaniko Preservation Guild.
The event will include a showcase show-off, music workshops, a fast-track stampede, an evening round-up and, on Sunday, a bluegrass-gospel finale.
The Shaniko Preservation Guild sees preserving music as an important cultural goal. It also sponsors the Shaniko Ragtime and Vintage Music Festival in October.
This year's class offerings include beginning guitar, beginning banjo, beginning mandolin, bass, flat pick guitar, harmonica, dobro, mandolin, banjo and fiddle.
Schedule:
Weekend admission is $30 at the gate if camping or Friday $10, Saturday $20, Saturday Eve $10, free on Sunday. Children 12 and under free, dogs EW welcome on leashes.
Friday:
6-7:15 p.m., Showcase Showoff

7:30-8:45, Hardshell Harmony

8:45-10, Fine Arts Barn Bash with Kathy Boyd & Phoenix Rising & Friends.
Saturday:
9 a.m., Workshops
10 a.m.-noon Band Scramble
noon-1 p.m., Lunch Break

1:10-1:45, Open mike and drawings
2 p.m., Slow Jam, by the entrance
Fast Track Stampede:
1-2:30, Neahkahnie Mountain Band (2012 Showcase winners)
2:35-3:05, Brian Oberlin
3:10-3:40, Fadin' By Nine
3:45-4:15, The Loafers
4:20-4:50, Whistlin' Rufus
5-6:30, Dinner Break
Bluegrass Evenin' Roundup:
6:30-7:10, The Loafers
7:15-7:55, Brian Oberlin Trio

8-8:40, Fadin' By Nine
8:45 to 9:30, Whistlin' Rufus
9:30, Drawings, Grand Prize & Lifetime Pass
Sunday:
Bluegrass-Gospel Finale:
10-10:55 am, Open Mic With Phil Carrier
11-11:55, Mud Springs Gospel Band
Noon-12:55 p.m., Hardshell Harmony
1-2, Kathy Boyd & Phoenix Rising