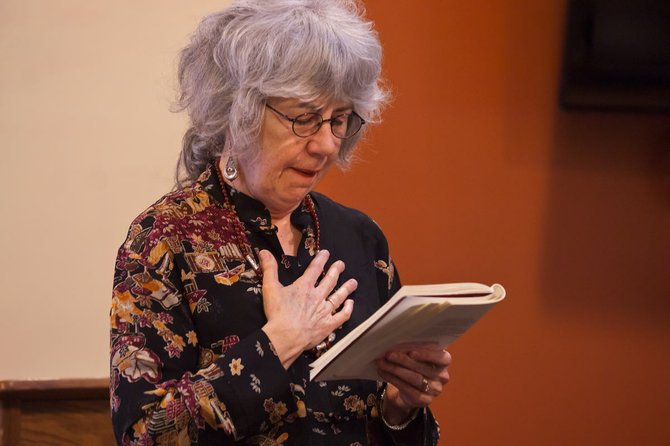 Oregon Poet Laureate Paulann Petersen will read her poetry and share thoughts on reading and writing poems at the Hood River Library Sunday, April 6, from 2 to 4 p.m. in the library's main floor Reading Room.
The acclaimed poet, a former Stegner Fellow at Stanford University, has written five chapbooks and six full-length books. The latest, "Understory," was published in 2013. Her poems have appeared in many publications including Poetry, The New Republic, Prairie Schooner and the Internet's Poetry Daily and have been selected for "Poetry in Motion," a project that places poems on buses and light rail cars in the Portland area.
A gifted teacher with a missionary zeal for language, Petersen received the Stewart Holbrook Award for Outstanding Contributions to Oregon's Literary Life in 2006. She taught high school English in West Linn and Klamath Falls for many years and continues to teach poetry workshops at colleges, libraries and writers' conferences. She also serves on the board of the Friends of William Stafford.
This program is free and open to the public. Refreshments will be served.
For more information, please contact the Hood River County Library District at 541-386-2535, info@hoodriverlibrary.org or visit their website at http://hoodriverlibrary.org. Sponsored by the Hood River County Library District and Friends of the Library.