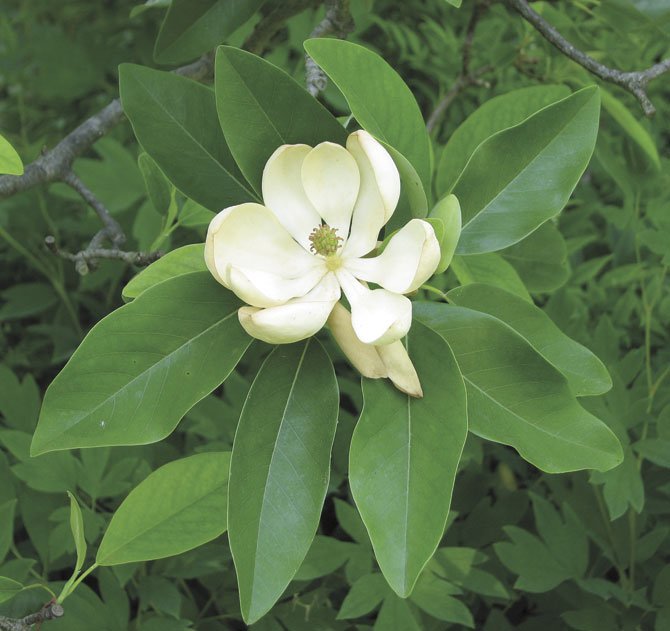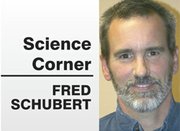 With spring officially here, flowers are popping up everywhere.
Scientifically classified as angiosperms, with over 300,000 species around the world, the flowering plants are the largest group in the plant kingdom.
They account for nearly 80 percent of green plants in existence today, and are probably the most important component of the food chain for life on Earth.
Angiosperms are best known for the bright colors, pleasing scents and nectar common to many of their flowers. They also add another important innovation to the plant world — a seed contained in a capsule or fruit, both protecting it and helping it disseminate over wide areas.
Flowering plants first appeared relatively recently, with the earliest fossil leaves and flowers dating back only about 125 million years. However, possible fossilized angiosperm pollen has been found from nearly 250 million years ago, suggesting an even longer history.
The development of flowers and improved seeds help explain the rapid spread and dominance of angiosperms as a group. More efficient pollination, wider dissemination of seeds and short generation times allowed them to fill available environmental niches faster than the competition. By 90 million years ago, flowering plants already covered much of the planet and recognizable species like laurel, magnolia and sycamore had evolved.
Genetic studies offer the best clues to what triggered this amazing conquest. By comparing genes of different plant species, and studying mutations affecting present day flowers, scientists now think flowers arose from changes in genes normally responsible for the development of leaves and stems.
With evolution, new features don't just appear out of the blue. Instead, pre-existing structures or pathways are modified and put to new use. In the case of angiosperms, small changes in a few genes altered the shape and appearance of some leaves to form the first simple flowers. Over time, additional mutations and natural selection added the colors, scents and shape variations seen today.

A major step in this process probably began as a reproductive accident. When cells divide and multiply, they first make complete copies of all the genes on their chromosomes and send a copy with each new cell. Occasionally, one or more extra sets of these copies end up in the same cell, a condition called polyploidy.
Polyploidy is typically fatal in most animals. But this transfer of extra copies of chromosomes is a common occurrence in plants, with over half of angiosperms showing this genetic feature in their evolutionary past.
Polyploid plants are often larger and more hardy than their normal relatives. Even more important for this discussion, they have an entire extra copy of genes for evolution to experiment on. Mutations are less likely to harm the plant because duplicate copies of the normal gene are still present, while the altered genes can result in new features and eventually new species.
Any change in a gene can potentially improve or harm survival and success in reproduction, the keys to natural selection. A mutation resulting in a brighter flower may attract more insects and birds for pollination. The plant spreads faster and to more areas, in turn helping the new color and its gene spread through the population. Or, just as likely, the new color is less effective at attracting pollinators, and the mutation remains rare or even disappears again. This process of random change and natural selection continues with every season, even after 125 million years.
In whatever color and shape they might appear, flowers are an amazing part of nature. Whether at the coast, in the Gorge or high on Mt. Hood, I enjoy them even more when I consider their evolutionary past.
Lifelong Oregonian Fred Schubert, a The Dalles biologist, has a lifelong interest in general science and science writing. Feel free to submit comments on this article or suggestions for new topics to fcscience@qnect.net.