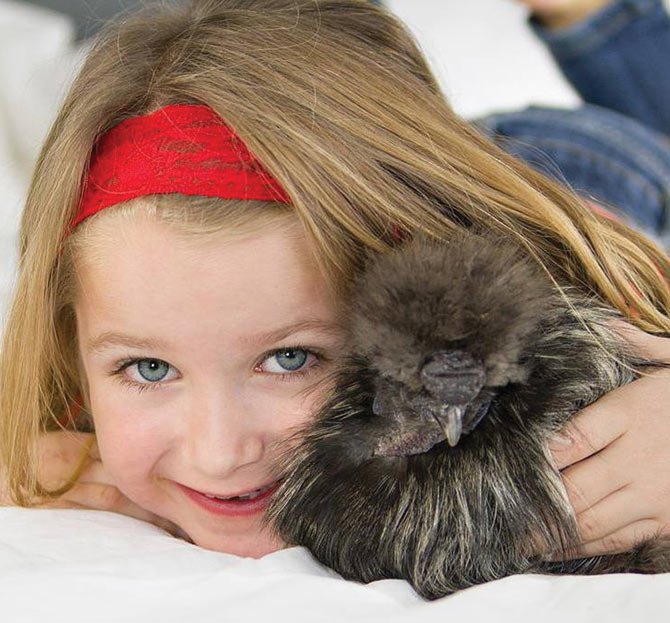 DUFUR — Dallas the rooster will be able to stay at home with his owner and companion Ayla Macnab, 6, the Dufur City Council has ruled.
Councilors said they may have overcorrected when they banned rooster ownership within city limits after a particularly bad rooster problem in 2012. Councilors unanimously decided to delete the clause from the city's nuisance ordinance. Mayor Arthur Smith, acting on the council's consensus, instructed city attorney Paul Sumner to research other options for controlling loud, nuisance animals.
Dallas' future came into question in February when a complaint led to an order to have the rooster removed from the city limits. Ayla's mom, Jill Macnab, appealed to Dufur neighbors on Facebook to support their right to keep the animal. Dallas was purchased with Ayla's own chore and lemonade stand earnings before the rooster ban went into effect.
Jill Macnab's appeal sparked a viral response on the social media site, resulting in more than 7,700 "likes" and almost 36,000 signatures on the Care2 petition site, and even spawned "Save Dallas" T-shirts and car decals.
The decision came after about 20 minutes of testimony from Dufur residents.
"I feel the blanket clause that bans roosters should be removed," said Bryce Macnab, father to Ayla. "I think it should be taken on a case-by-case basis."
Macnab used barking dogs as an example of another nuisance animal.
"You don't ban those," he said. "I think you should go back to the original. If it's a nuisance, deal with it."
Other options considered included limiting the number of roosters or requiring cooping at night.
No one came forward to testify in favor of keeping the existing ban.
Several residents testified to the benefit of protecting the agricultural nature of the community.
Bob Gilbert spoke to the contrast of spending winter in Arizona where he sees youths with drug problems and a lack of things to do, compared to the Dufur children who he said don't seem to have those problems.
"You need to take care of the kids," Gilbert said. "You need to have 4-H. You need to let them do things to occupy them in a good way."
Robert Wallace cautioned the council about the effect banning animals could have on other farm animals, noting that Dufur School also has a strong FFA program.
"It's standard to see kids walking their lambs through town, especially the first week in August," he said.
Ginger Cimmiyotti-Wagenblast noted that her parents live right next door to the Macnabs and had no idea they had a rooster until one of her children went to visit the family.
"When we were looking to move, we looked at 44 places, 43 in The Dalles and Dallesport," said Sandy Macnab. "When we came here, it sold my wife to see coming down one street two kids leading horses and down the next street three kids leading sheep. There can be noisy roosters, but a banty chicken doesn't normally fall into the noisy category."
Another resident testified the city's online ordinances hadn't been updated since 2003, which put undue hardship on Jill and Bryce Macnab in their attempt to comply with the law.
Jill Macnab posted to the Saving Dallas the Rooster Facebook page last night:
"We tried to wake up Ayla but she mumbled something about coffee and beans … so she will learn in the morning. I really don't think we could have done this without the overwhelming support of each and every one of you! Thank you from the bottom of this mama's heart."