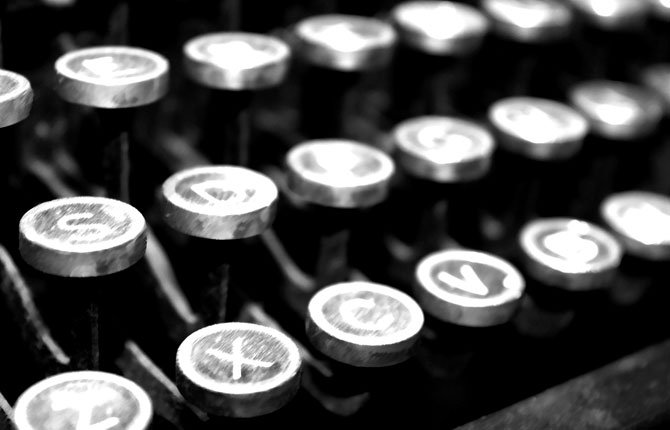 Ready or not, we are back in the primary election season. Ballots will be going out around around the end of April and political letters are already flowing into the Chronicle editor's inbox.
Free, public elections are a critical part of our representative form of government. Our forefathers designed our governmental structure with the intent that citizens would be involved. The most direct way to do that is to vote.
One challenge during elections is to manage the letters to the editor. Letters are the soul of the editorial page and the love of nearly every editor in America.
But they arrive in massive quantities at election time, and we can't print them all. So here are the rules of this election season.
We encourage letter writers to submit their letters no later than Thursday, May 15, to assure that, if accepted, they will be published before the election.
ONE LETTER PER PERSON: Each person may submit one — and only one — political letter pertaining to the May 20 primary election.
MAXIMUM 250 WORDS: In order to provide space for as many different writers as possible, our limit for political letters will be 250 words. That is shorter than our standard 400-word limit. Political letters fall into a different category and are considered separately from other letters.
LOCAL ONLY: Political letters submitted from outside Wasco, Hood River, Sherman, Gilliam and Klickitat counties will not be accepted.
VERIFICATION: As is the requirement for all letters, political letters must be signed, include the name of the writer, a daytime phone number and an address. Neither the address nor the phone number will appear in the paper. Hand-delivered letters should be verified before the writer leaves The Chronicle office building.
CONTENT: Libel lawyers love election season, even though candidates are by definition public figures, and a different standard of libel applies to them. Unfounded allegations and name-calling will disqualify a letter.
Don't bother going to the candidate's web sites where they often provide paragraphs — or whole letters — for writers to cut and paste, then e-mail across the nation. We're looking for your individual opinion, not something that's been spoon-fed by the politician.
If you have personal experience with the candidate or the measure, explain how that influences your choice. That's much more likely to be published than one of a score of similar-sounding letters.
If you quote another party in your letter, make sure that you cite the source, but someone's anonymous blog is not a good source of information. Cite reputable sources. Make sure that you verify the data and information in letters.
The newspaper's editor makes the final ruling on what is suitable for publication.
NO LATE HITS: The history of local political campaigns has taught us to expect letters late in the campaign that will make allegations that cannot be substantiated and don't allow sufficient rebuttal time. Such last-ditch letters have little chance of being published. If you have an issue that you believe is significant to voters, please don't wait until the last minute to raise it.
THE BOTTOM LINE: You have just one chance to write an election-season letter. Make it count.