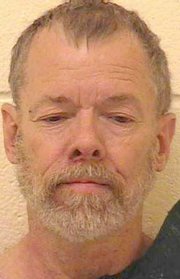 A 61-year-old man from The Dalles was arrested Thursday evening on 360 counts of sex abuse involving multiple victims.
"Anytime a case like this comes to light it saddens everyone," said Wasco County District Attorney Eric Nisley, who confirmed that at least some of the victims were children. Robert Stephen White was taken into custody at Mid-Columbia Medical Center after being treated for what were described as wounds "that appeared to be self-inflicted".
He said the allegations against White, who was arraigned early this afternoon, span a "period of years" and involve children. He could not provide further details about the case that has yet to go before the grand jury for a formal indictment that will allow Chief Deputy District Attorney Leslie Wolf to proceed with prosecution.
According to reports, Detective Jamie Carrico went to White's home in the 1500 block of East 10th Street April 17 to question him about alleged criminal activity discovered during an investigation. A short time later, White was transported via ambulance by Mid-Columbia Fire and Rescue to MCMC — and then was taken to the local jail.
He is lodged at the Northern Oregon Regional Correctional Facilities on a $9 million bail. He has been charged with 360 counts of sexual abuse and Nisley said the number could change, or new charges could be added, as the case is developed.
"We all need to be vigilant about what's happening to our children," he said.