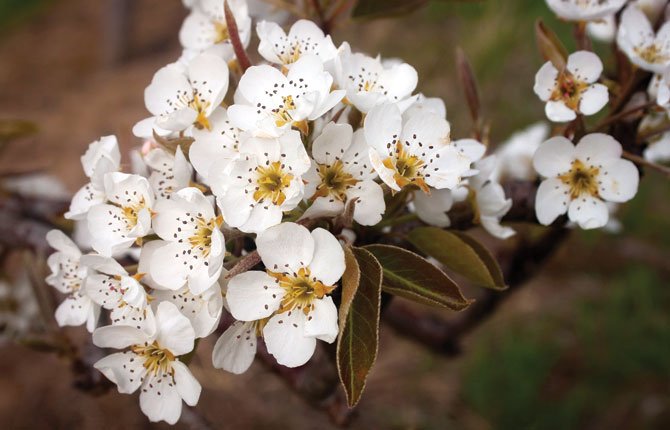 The Northwest Cherry Festival returns for its 35th season this year, bringing a host of favorite activities, plus a few new ones.
If you've been saving that particular cherry recipe for a special occasion, this is the time to get cooking. The Dalles Main Street is organizing a Cherry Dessert Contest and bake sale as an organization benefit.
The goodies will be on Federal Street, just south of the KODL Car Show and inside the new grand entrance to Cherry Festival activities. Guest judges are Gary Honald, Beth Kaser, Antoine Tissot and Megan Thompson. They'll get the first taste of the goodies, then the rest of the sweet treats will be available for purchase.
Deadline to complete an entry form is April 22. Desserts with at least five servings (preferably more) should be dropped off at the bake-off table at the entrance of the Agriculture Festival no earlier than 1 p.m. Judging will be at 3. Winners will be announced at 4.
Pick up entry applications at The Dalles Area Chamber of Commerce.
The outdoor Agricultural Festival is the gateway to the rest of the festival's activities, from the Bicoastal Media Home and Lifestyle Show, through the open-air market to the Safety Fair, which stretches along Fourth Street to Union.
Entertainment and food is tucked into the U.S. Bank parking lot between Court and Federal streets and will include a new bar area and the ability to take drinks to the dining area to sit with family and friends, according to Lisa Farquharson, chief executive officer of The Dalles Area Chamber of Commerce, which coordinates the annual event.
Performers on the Sen. Ted Ferrioli entertainment stage will feature Slipshod from 11 a.m. to 1 p.m. and Geno Michaels and Soul City from 1 to 5 p.m.
Events:
April 23 – 30th Annual Oyster Feed, Mid-Columbia Shrine Club, 5-7 p.m., Windseeker Restaurant
April 24 – Columbia Bank Lip Sync Contest, 7 p.m., The Dalles High School Auditorium
April 24-27 – Davis Family Carnival, Milt Tumilson Arena, Thursday and Friday, 4-11 p.m., Saturday and Sunday, noon to 11 p.m.
April 25-27 – Home and Lifestyle Show, Civic Auditorium, Friday, 5-8 p.m., Saturday 10 a.m.-6 p.m., Sunday, 10 a.m.-3 p.m.
April 26 – Cherry Festival Breakfast, 7:30-10 a.m., Mid-Columbia Senior Center, 1112 W. Ninth St.
April 26 – KODL Classic Car Show, 8 a.m., Federal Street, awards at 3 p.m.
April 26 – Cherry Festival Walk-Run, 8 a.m., Dry Hollow Field, info: Bob Thouvenel 541-298-1119, rthouvenel44@embarqmail.com
April 26 – Bob Stone Freeway Autocenter 23rd annual Cherry Festival Parade, 10 a.m., regular parade route. preceded by the Teddy Bear Parade.
April 26 – 13th Annual ABATE Poker Run
April 26 – Polehn Farms Open Air Market, 11 a.m.-5 p.m., Fourth Street
April 26 – Renken Farms Petting Zoo, Fourth and Federal
April 26 – Sen. Ted Ferrioli Entertainment Stage, 11 a.m.-5 p.m., U.S. Bank Parking Lot on Fourth Street
April 26 – Cherry Dessert Bake-Off, drop off entries at 1 p.m., winners announced at 4 p.m.
April 26-27 – Slow-Pitch Tournament, 945 Walnut St., Saturday: Men's slow-pitch qualifier, Sunday co-ed tournament, contact: Parks and Recreation, 541-296-9533