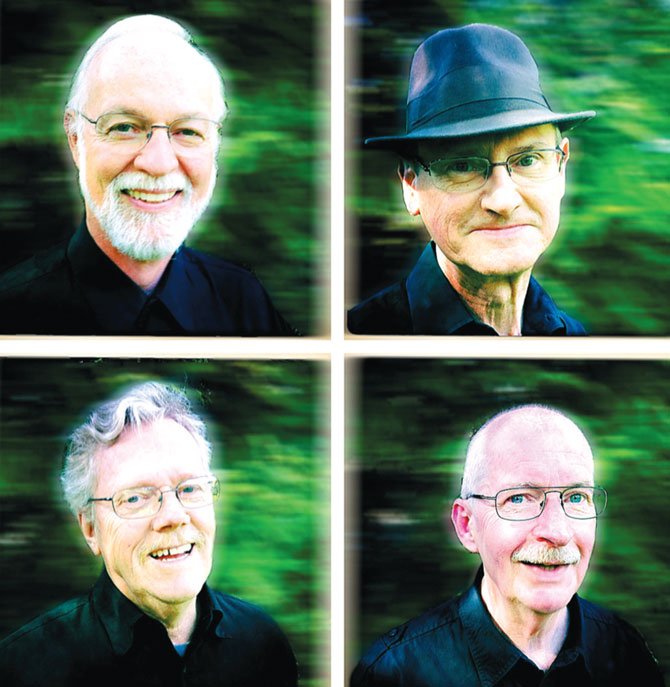 The Sceptres roll out their brand of 1960s rock and dance music for the After Hours Party at the Bicoastal Media Home and Lifestyle Show at The Dalles Civic Auditorium theater Saturday, April 26.
Doors open at 7 p.m. and the party starts at 8. DJ Randy Haines and Area 54's Tim Requa will be part of the event.
Advance tickets are available at Klindt's Booksellers and Columbia River Music.
Dan Ross is the local connection for The Sceptres, known for his behind-the-scenes work to bring live music to the Columbia Gorge.
When Ross says The Sceptres are a 60s band, he really means it. He and childhood friends Cal Scott, Bob Bailey and Steve Anderson started the band in 1964 while attending junior high school in La Grande. Doing the math, that means their ages also fall under the same description.
Their name is a riff off another popular 1960s band, The Kingsmen, who immortalized the song "Louie, Louie."
"You know, Kings — Sceptres," Ross explained.
Today, Scott describes their sound as "surfers jam with English Invasion at Woodstock."
Even though the bandmates grew up and moved on to different careers, that wasn't to be The Sceptres' final chapter.
"All four of us are good friends," said Cal Scott, the only band member who went on to a professional music career. "We've maintained our friendship from when we were kids, sometimes closer than others."
Since reuniting at that time, the band has made performing a more regular thing, rehearsing long-distance and playing once or twice a month, mostly at The Pines and O'Connors.
"I think it's worked because everybody still plays," Scott said. "Everybody has stayed up on their instruments and enjoys playing that music from that period."