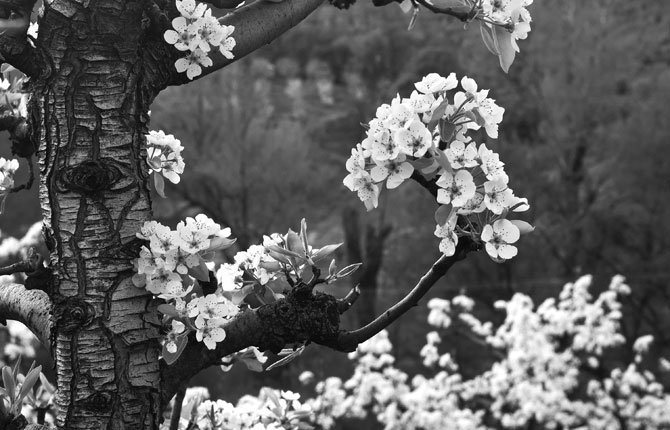 For Wasco County, probably nothing divides cold, dark winter from the full bloom of spring better than the Northwest Cherry Festival.
Getting under way this week, the Cherry Festival is the first big event that really encourages people to get outside and celebrate the promise of spring.
With only a few exceptions, the whole thing takes place under (hopefully) blue skies as visitors and residents alike have a chance to celebrate the tiny cherry with a big parade, plus lots of food, music, carnival rides, car shows, shopping and all-around fun.
It helps us officially emerge from a bit of winter hibernation with a chance to shed heavy coats and rub elbows with our neighbors and friends.
It's also a chance to recognize the single biggest contributor to the local economy: the tiny cherry.
Depending on the year, cherries contribute anywhere from $40 million to $70 million to the local economy — often more than half of the county's total agricultural output. A sweet emblem of summer, Wasco County cherries have become delicacies in other parts of the world as local growers have expanded their marketing efforts through the years to circle the globe.
Here at home, a good harvest year means more money not only in the pockets of growers, but in those of local merchants, too.
Not only to growers enrich the local economy, but the estimated 3,000 to 5,000 pickers and their families who swell the local population also shop at the stores hear.
That not only means more revenue for the merchants, but more hours for the employees who must be put on the schedule to serve them.
Cherry harvest is a nerve-wracking time, while growers — and the merchants who depend on them — wonder if the weather will cooperate.
Was the frost too hard over the winter, or late enough to nip the buds? Will rainfall crack the fruit enough to make it not worth harvesting? These are the kinds of questions that plague a cherry-producing county like ours. We saw the negative effects of lingering heavy rainfall in last year's harvest.
In decades past, June rains would have caused enough crop damage to spur a small recession in the local economy.
Today, however, many growers have diversified their crops. Sowing new cherry varieties and establishing orchards at varying elevations have allowed the area's growers to hedge their weather bets by harvesting over a longer season — from early June to early August.
If early harvests see damage, the later ones will have a better chance.
These tactics also help growers make better use of their available labor pool, by spreading the work out over a longer season.
Though cherries are the sweetest reason for Wasco County to celebrate the blossoming of another year, they're only part of agriculture's story.
Wheat, cattle, hay, pears and other agricultural commodities round out the picture.
They also play a role worth celebrating.