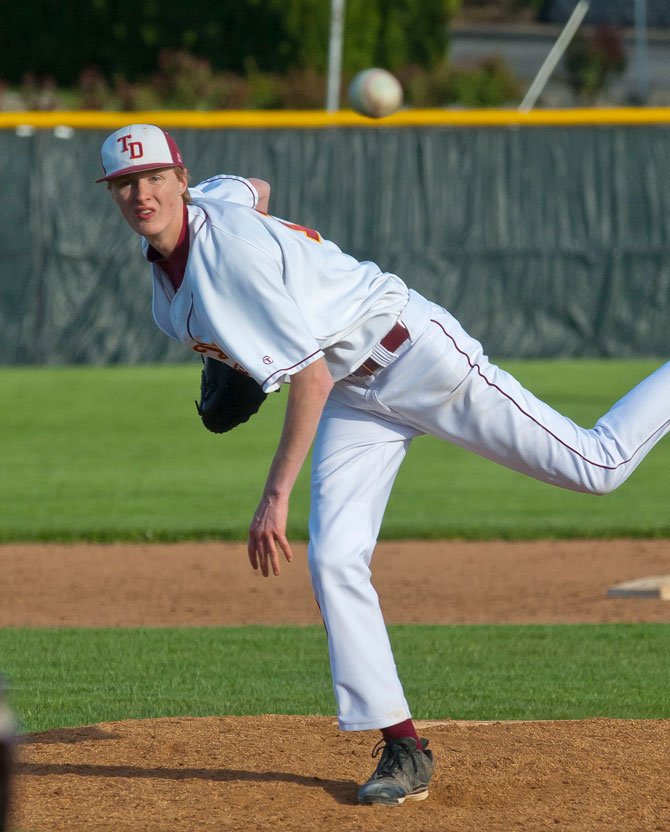 From grand plans to start the Columbia River Conference schedule, The Dalles baseball team has hit a bit of tailspin at the midway point of the season with three straight losses to the Hermiston Bulldogs.
Saturday's games ended with scores of 6-2 and 4-1, but Tuesday's 11-1 mercy-rule outcome puts an element of concern in the locker room as the meat of schedule hits with the likes of Pendleton and Hood River Valley still on the slate.
For the Bulldogs, R.J. Robles tossed six innings of two-hit ball with seven strikeouts and five walks to pick up the win.
Sean Smith paced the nine-hit barrage by Hermiston with three hits and three RBIs, as the Bulldogs broke open a scoreless deadlock with seven runs in the top of the second inning.
They would tack on four more in the third, before the Tribe would scratch across one run in the fourth frame.
Steven Bartells and Zachary Keimig logged the only hits for the Tribe, whose team batting average dropped from .300 to .269 after this three-game losing streak.
Austin Wilson had two walks and a run scored, and Colin Noonan went 0 for 2 with a walk and a stolen base.
Wilson got the starting nod for the Eagle Indians, and the southpaw could not get out of the second inning. He allowed six runs, three earned, on two hits with no strikeouts and three walks.
With the three losses, the Eagle Indians have now dropped in the ranking to No. 8.
TD (11-5 overall, 0-3 league) hosts No. 3-ranked Pendleton (11-5, 3-0) at noon Saturday for a doubleheader. The Bucks are riding a five-game winning streak.