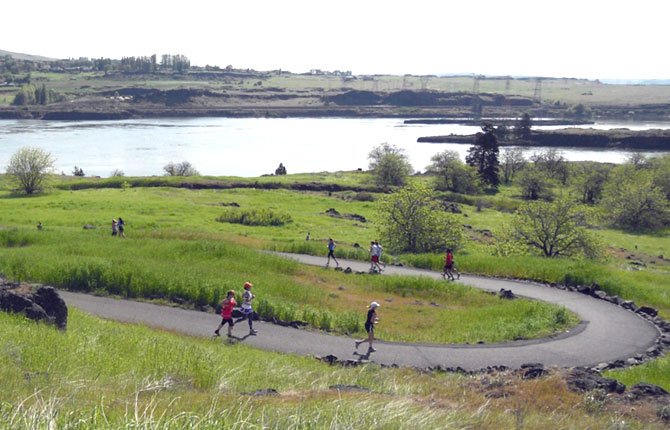 The Water's Edge duathlon, half-marathon, and 10K is offering a day of fun and fitness for all ages and abilities Saturday morning, May 3.
The day's events will start off with a 5K Run/30K Bike/5K Run duathlon that takes competitors through the scenic Columbia River Gorge.
The run will be an out and back course on the beautiful Riverfront Trail. Starting at the Discovery Center, runners will head East out to the Taylor Lakes region. Upon their return, they will transition onto bikes and head west on the Scenic Gorge Highway to the Rowena Lookout where they will turn around and return back to the Discovery Center and retrace the run course a second time.
The Half Marathon and 10K run will start after the duathlon start and take competitors out on the river trail along the Columbia River. Scenic views of the Gorge and aid stations will keep runners moving along. A walking category is available for both the Half Marathon and 10K, as well as team relay categories for both duathlon and half -marathon events.
The Water's Edge Half Marathon kicks off the 2014 Gorge Half Marathon Triple Crown Series featuring three half-marathon events in three different seasons at three different locations in the Columbia River Gorge.
For more information visit: www.watersedgefit nessfestival.com. Register before April 30.