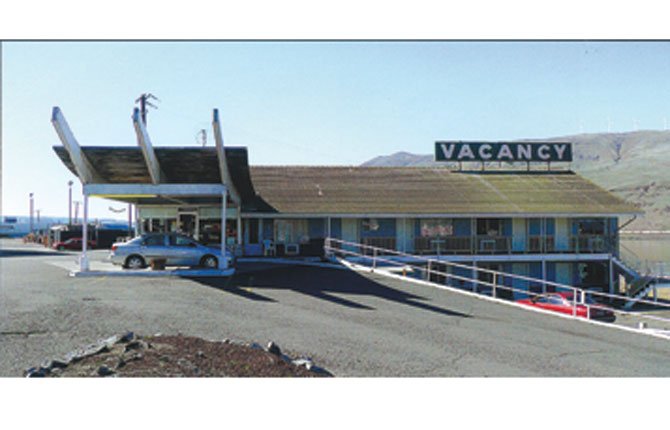 A substantial part of Biggs Junction is up for sale at auction May 17 and potential bidders have a chance to see the property this Friday.
A single owner is selling both the 18-unit Biggs Nu-Vu Motel, a 2.76-acre commercial site with a home and rental unit, and a 4.75-acre commercial site in two tax lots.
"We are selling them for a private party who just wants to clean up his real estate portfolio," said John Rosenthal, president and Oregon broker of Realty Marketing/Northwest.
The property has all been on the market for some time and the reserve asking prices are low, Rosenthal noted:
• $275,000 for the motel on the .85-acre site with a net operating income of $42,200;
• $100,000 for the smaller commercial property with house and rental with is the site of the form Biggs Motel that burned in February, which also includes a site that has been used for RV spaces; and
• $197,000 for the larger commercial site.
Financing is all cash.
At the open house, people can go through the rooms at the Nu-Vu, a mid-century modern motel and obtain bid packages and a catalog of all the properties up for auction. Or view the property photos and details online at www.rmnw-auctions.com.
Realty Marketing/Northwest has been in business about 28 years and sold a number of large properties, including 18,000 acres of timber land in Eastern Oregon sold by Hood River County.