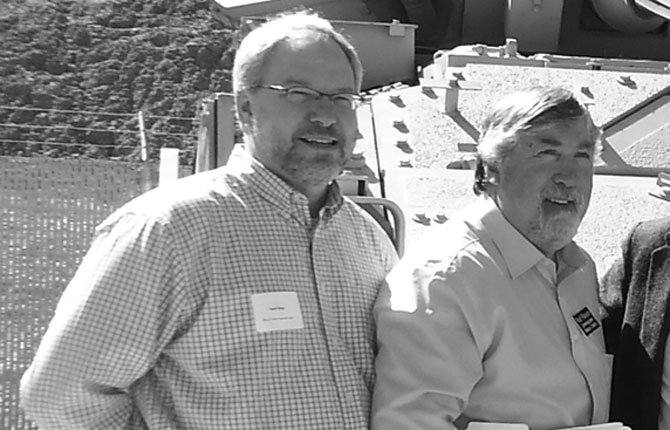 For many years, Wasco County elected offices have been decided simply because no one bothered to run against the incumbent and voters had only one choice.
That's not the reality for this year's May 20 primary election. Both local and state races are rich with candidates hoping to persuade voters that they are the best choice to tackle the issues of the day.
Locally, two Wasco County Board of Commissioner races have a total of five candidates hoping to fill them.
Bridget Bailey and Chuck Langley are both seeking to unseat incumbent Rod Runyon for Position 3, while Nora Ferguson wants to replace Scott Hege in Position 1.
In truth, we expect any of the five would be able to do a respectable job as a county commissioner. They have all held positions of responsibility in business or public roles.
Much of the decision-making process must come down to ideology, personal knowledge or personal priorities for the community.
However, the Chronicle editorial board believes the two incumbents, Rod Runyon and Scott Hege, are the best choices to continue on in their respective positions.
We've seen no evidence they haven't done exactly as they promised when they ran four years ago.
Both men worked to create more transparent governance by making documents more readily accessible at the county's website. They put a high priority on improving customer service through county planning and worked to resolve longstanding budget issues. And they've made specific and documentable headway in all of those areas.
Both were formerly involved with the Port of The Dalles, Hege as its executive director for almost a decade and a half, and Runyon serving on the board of commissioners. As such, they put a high priority on working to create an environment that fosters economic development. And in Wasco County, as in other parts of the country, this development is spelled J-O-B-S. A diversified economy like the one that has emerged since the big aluminum smelters of the area closed, is better able to provide sustainable jobs for local residents.
Both men have gained a level of knowledge during their first terms at the county level that shouldn't be lightly set aside. Bailey and Ferguson have focused on their backgrounds and experience in office, but have said little about what they would do that distinguishes them from their opponents in this race. Both have spouses who work on behalf of the county, Bailey's as Wasco County district attorney and Ferguson's as the county's IT expert. While those roles may not present a legal conflict of interest, under Oregon law, they do raise some concern about having elected officials setting policy for an institution that their spouses work for.
As for Chuck Langley, his entire platform is based on opposition to the actions of the Columbia Gateway Urban Renewal Agency. While he raises some reasonable questions about this agency, he would better serve by running for The Dalles City Council.
Wasco County and its citizens have invested resources and time into preparing Hege and Runyon for their current roles, which would be wasted if they were tossed out now. While no action at the county can be met with universal agreement, they have diligently served their community.
The Chronicle's editorial board gives its unanimous support for Rod Runyon's and Scott Hege's re-election.