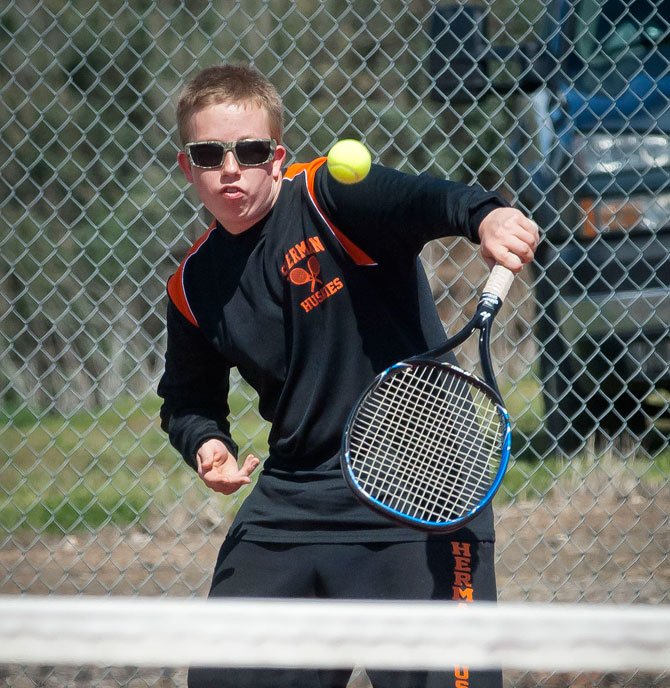 The Sherman girl's secured three wins and Garak Casper posted a No. 3 single victory to lead the Sherman Huskies to a 4-3 triumph over Ione in a 4A/3A/2A/1A tussle Friday in Moro.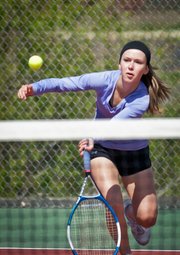 Meghan Belshe got things moving forward in her pro-set match versus Larissa Jones in an 8-3 win.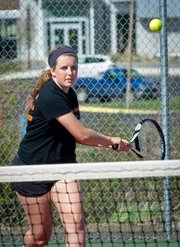 Karolyn Kaseberg added an 8-2 decision over Karina Rios, and the doubles team of Hollee Kaseberg and Elvia Rubio worked an 8-2 split in their No. 1 match.
"All of the girls played very well," said Sherman's first-year head tennis coach Kali Rolfe. "Our doubles team had wonderful volleys and our singles girls had some very nicely placed shots and serves."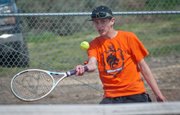 After consecutive losses by No. 1 boys singles player Brett Lane and No. 2 player Nick Coleman, Casper got the boys side back on track at No. 3 for a nail biter of a match against Gus Peterson.
When the final shot hit inside the back line, Casper tallied a 9-8 winner for his first victory of the 2014 campaign.
"The boys showed great effort and determination today," Rolfe added. "Ione has some tough competition on the boy's side. I am eagerly anticipating our tournament and the rest of our season."
Sherman hosts Umatilla at 4 p.m. today.