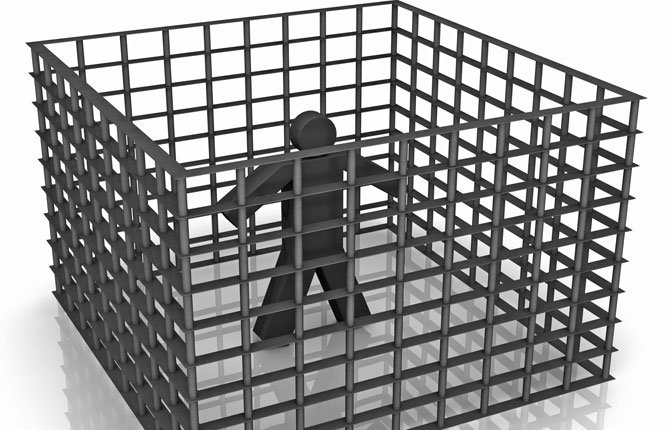 The Astorian, July 29:
"Right now, the mentally ill issue is worse than I have ever seen it. There's nowhere to put them and not a lot of options." A Clatsop County sheriff's deputy is speaking here, but the statement could just as easily have come from someone across the river or anywhere in the nation.
Our story Friday explored some of the latest challenges facing local officers tasked with hosting last resort for people in the throes of mental-health emergencies.
We have been slow in dealing with these individual crises and the institutional dilemmas they create.
"This is a community problem, not just a jail problem," our jail supervisor said last week. "The folks who are in jail who are suffering from mental illness, they are not getting the treatment that they need. It's a jail. It's not a mental health facility …"
Clatsop County Sheriff Tom Bergin highlighted this issue during his re-election campaign. Without much to show for it so far, he has tried to insist on medical evaluations before jailing people who may be suffering a mental-health crisis.
In a society that took this issue seriously, after an affirmative evaluation, sufferers would be channeled into an appropriate treatment facility. But our politicians and we, as taxpayers, do not provide these rational options to criminal incarceration.
It is embarrassing how long this has been going on:
• In a 2008 editorial, we observed, "Far too often, law officers end up in the awful position of being the front-line counselors and intervenors for people who have been tossed back out on the streets by the revolving doors of our faulty mental-health systems."
• A Daily Astorian news story from October 2007 exactly parallels our story from last week: "A county jail cell is no place to house a mentally ill person, county leaders say. The problem is that hospitals don't have the facilities to hold the mentally ill detainees. So when police detain the mentally ill, they end up confined in a jail cell."
And yet some things have changed for the better. In 2005, a letter writer affiliated with the National Alliance on Mental Illness urged a better focus on early diagnosis, crisis intervention training for law officers and drug courts. There has been progress on all these. A good example is how law enforcement personnel have become some of our best-informed advocates for more humane answers.
The Affordable Care Act extends access to parental insurance coverage for young adults, who are at their most vulnerable time for the onset of mental illness. And a federal law passed in 2008 requires insurance policies to provide equal coverage for mental and physical ailments.
Even with these advances, we clearly have a long way to go. Programs and state funds must be retargeted toward giving sufferers decent and well-supervised community housing. This would help keep the sickest patients out of trouble, giving them a fair shot at having reasonably full and rewarding lives.
It's time to look at what some other rural hospitals do to accommodate the mentally ill. There is a point when a convening authority can play a pivotal role, as Mayor Willis Van Dusen did with the CMH/Warren Field issue. Perhaps now he can get the ball rolling for the next mayor to speak, on behalf of Astoria Police, who are caught in this bind.
Taking better care of our most vulnerable citizens would help law enforcement focus on genuine, deliberate crime. It's time for us to come to our senses and address this.