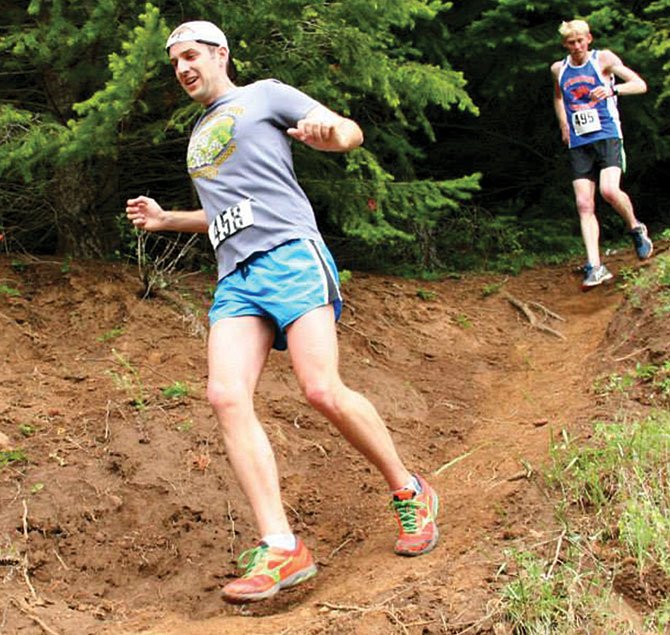 The Inaugural Bridge of the Gods Half Marathon and 10k in Cascade Locks next Sunday is a sold out event one week before it even takes place.

The event is capped at 1,000 participants this first year so the producers and promoters of the event, Breakaway Promotions can be sure to provide a quality experience for everyone.
The Bridge of the Gods Run offers participants an opportunity to run or walk among history, natural beauty and amazing recreational venues.

Not only is this course one of a kind, over 90 percent of the route is closed to vehicle traffic.
The Port of Cascade Locks has allowed Breakaway Promotions to close the Bridge of the Gods to traffic for the start of the race.
Participants will be bused from the Cascade Locks Marine Park finish venue to depart from the Washington side of the Columbia River and partake in the unique experience of crossing this steel grate bridge while closed to vehicle traffic.

Once across the bridge they will head west on the Historic Columbia River Highway Trail carved into and alongside basalt cliffs, passing by waterfalls, over creeks and along the Columbia River.

The course is an out and back.
As runners and walkers approach the bridge area on their way to the finish they'll keep on going through the town of Cascade Locks and into Marine Park, where they head for the finish line located on Thunder Island.

"I think they will be completely blown away," said Chad Sperry, Bridge of the Gods Half Marathon and 10k Race Director. "The finish is pretty unique and beautiful. How often do you get to finish a race on an island in the middle of the Columbia River?"
After all their hard earned efforts, it will be time to take pleasure in a cold beverage and post race food provided by Subway.
Thunder Island Brewing will be on tap with a Beer Garden to relax and enjoy as we work our way to the Finish Awards Presentation.
Bring friends, bring the family, bring them all for a great summer day.

There is plenty of park green space, picnic tables, play area for the kids, areas for fishing, wading and boating activities.

No matter if you are a competitive runner or in it for the fun of it all, this route is amazing and we're going to do our best to show you a good time.
For additional information on this and other events, or to volunteer your time, send an email to moria@breakawaypromotions.com.
READ NEXT TOP STORY: Lee, Clark lead the field at TDCC