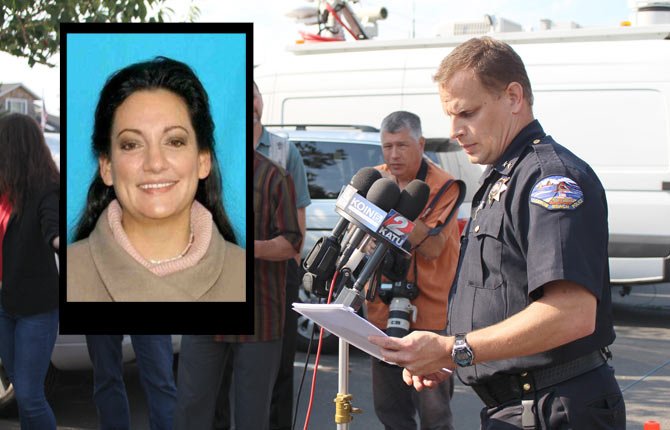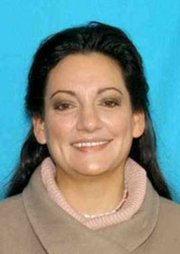 UPDATE: Oregonian story: here
UPDATE: Jessica Smith was spotted in a heavily wooded by the U.S. Coast Guard Sunday, and arrested on a logging road about 15 miles east of Canon Beach, according to Canon Beach police.
She is accused of aggravated murder in daughter Isabella's death, and attempted aggravated murder in the wounding of her 13-year-old daughter, according to police.
She was taken into custody without incident, and did not appear to be armed, said the Clatsop County District Attorney, and will appear in Clatsop County Circuit Court Monday for arraignment. Grand jury will then convene. Jessica Smith's wounded 13-year-old daughter, Alana, has been told that her mother is OK, DA said.
Above information gathered from twitter reports by Oregonian reporter Rebecca Woolington (@rwoolington) during press conference Sunday night.
CANNON BEACH, Ore. (AP) — The mother of a toddler found dead and teen girl found seriously injured in a room at a coastal Oregon resort was now wanted on suspicion of murder, authorities searching for the woman said Sunday.
Cannon Beach Police Chief Jason Schermerhorn said the cause of death of the 2-year-old remains unknown after an autopsy, The Oregonian reported (http://tinyurl.com/pajctya). But it determined her death was a homicide. The girl suffered no obvious injuries, and a toxicology test was pending, Schermerhorn said.
Authorities have been looking for her mother, Jessica Smith, 40, of Goldendale, Washington, since a housekeeper discovered the toddler and her 13-year-old sister Friday morning at the resort. Previously, officials wanted to ensure Smith's welfare.
The teen had severe cut wounds, but authorities said she is expected to make a full recovery.
Smith and her children checked into the resort Wednesday, and there was no sign of forced entry, the chief said. The children's father has cooperated with investigators and has been ruled out as a suspect, Schermerhorn has said. Multiple media reports citing court records say the couple had recently separated.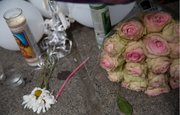 The public was asked to watch for a 2007 gold Chevrolet Suburban with the Washington license plate APX 3141, which Smith was believed to be driving.
More than a dozen people from around Cannon Beach gathered Saturday evening for a candlelight vigil for the 2-year-old girl. One of the women who helped organize the vigil said they wanted to support the teen who survived as well as the community.