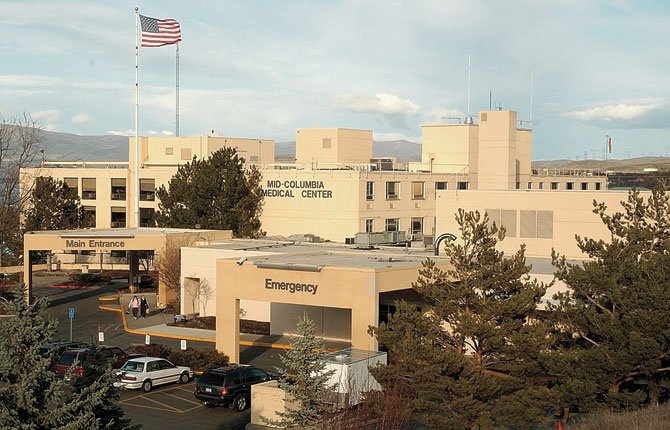 Mid-Columbia Medical Center has had no shortage of forward-thinking strategies in the past two decades.
From implementing the Planetree patient-centered care philosophy in the early 1990s to the addition of the Celilo Cancer Center and the Water's Edge Health and Wellness Center over the past decade, leaders have done a good job of bringing health care services to the area that community residents need.
They have continued that effort over the past six or so years through MCMC's alignment with Oregon Health and Science University, bringing innovative improvements to life-saving and health-improving procedures.
After starting their association with targeted efforts, specifically in cardiac care and other specialties, MCMC and OHSU are now moving ahead with a broader affiliation that has been in the works for more than a year.
Over the next couple of years, MCMC will transition over to the electronic medical records system used by OHSU. OHSU will also become the employer of all health care providers associated with Mid-Columbia Medical Center. Through these efforts, the two organizations hope to provide a broader range of care and quicker access to care within the local community.
That's good news for both patients and the bottom line. Patients who can stay home while they are being treated can be more comfortable and possibly save money.
MCMC definitely benefits from the economies of scale available through a close affiliation with a major medical institution. And OHSU benefits by reaching out to one of the Oregon communities its mission aims to serve.
The association between the two organizations may well set the pattern for other such working arrangements with other rural Oregon communities.
However, unlike the many mergers and consolidations going on around the country, this affiliation allows MCMC's board of directors to retain a fair measure of local control.
For MCMC, it's the best of both worlds: Maintain some autonomy while addressing the many needs the changing health care environment has created, and improve service availability in the process.
And the affiliation with the most respected teaching hospital in the region can't help but improve MCMC's chances in the effort to raise money to replace the aging hospital tower at the medical center.
Overall, this arrangement with OHSU will help MCMC respond to the many challenges facing rural health care organizations, in particular the shortage of providers.
Being employed by a larger, more prestigious teaching hospital will help care providers with more robust oversight.
Health care in general is facing a crisis in provider availability, and the worst situation is in rural communities.
The affiliation with OHSU puts The Dalles and its surrounding communities on more solid footing.
READ NEXT TOP STORY: For the record from Aug. 5