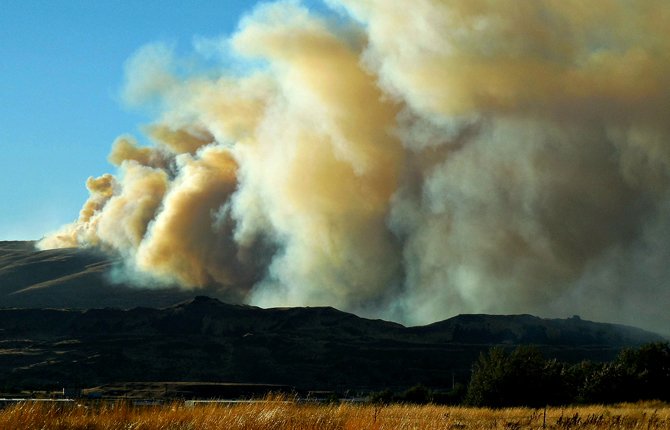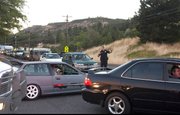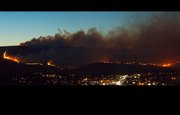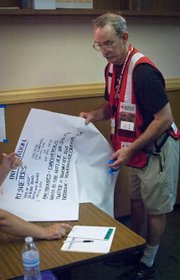 The Rowena Fire pushed toward the outskirts of The Dalles overnight, forcing the evacuation of about 600 people from 275 homes in the fire zone.
A new evacuation shelter has been established at Dry Hollow Elementary School to aid the larger number of displaced people.
The fire has grown to 1,900 acres overnight.
The fire roared toward the edges of The Dalles Wednesday night, driven by brisk evening winds.
The eastern edge of the fire looked calm from The Dalles this morning, but more wind and dry weather is expected today and tonight in the gorge. The forecast is clear and hot through Monday.
Total personnel on the fire this morning numbered 431 with 16 Type 1 engines, 44 total apparatus, 14 crews, six rotary aircraft and three bulldozers.
The Chronicle will update the story throughout the day as more news becomes availiable.
READ NEXT TOP STORY: News photos from Rowena fire Wednesday night