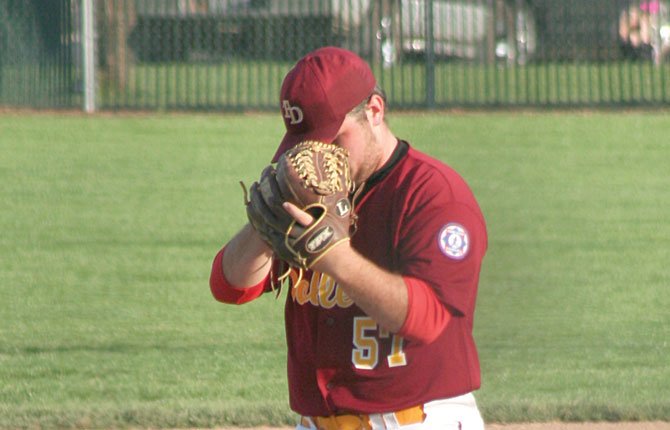 The Dalles 15U All Stars pounded out eight hits and received two walks, but left runners on base in a 5-0 loss Thursday afternoon in pool play versus Idaho at the Babe Ruth Regional Tournament Thursday in Baker City.
Added to the missed offensive chances, the defense struggled in the outfield with four errors, which led to four unearned runs, as Idaho broke open a scoreless tie with those four unearned runs in the bottom of the fourth inning.
It was the type of play that TD skipper Sean Herriges had not seen from his team this summer.
"We didn't play well defensively and Idaho capitalized on those errors," Herriges said.
Up by a healthy four-run margin midway through, Idaho would tack another run in the fifth off TD reliever Cameron Wang on a perfectly executed safety squeeze bunt to complete the scoring summary.
Taking the hard-luck loss on the hill was ace hurler, Boston Bate.
The right-hander lasted four innings and allowed four runs, all unearned, on just three hits, two walks and two hit batters.
He also struck out two.
Dawson Hoffman, Denzel Arellano, Tyler Westin, Preston Klindt, Tanner Herriges and Aaron Maney had a hit apiece.
Arellano added a walk, and Bate posted a 2 for 3 split to account for TD's offense.
Player of the Game was Dylon Jinkins, who made an acrobatic diving catch in centerfield to save some runs.
Jinkins was injured on the defensive play, as the impact brought his feet over his head and the spikes caused a small laceration and a sore back, forcing him out of action.
His prognosis was unknown as of press time.
Idaho had a small pitcher on the mound tossing fluttering knuckleballs all game in what turned out to be complete-game effort.
He struck out four and walked two to pick up the victory.
"We made contact all day, but right at someone," coach Herriges added.
Although the loss ended a 12-game winning streak, The Dalles still controls its own destiny in pool play if it wins Friday and Saturday.
"We need to come out sharper and with a higher intensity," the TD coach said.
Another pool play contest took place at 3 p.m. today opposite Wyoming.