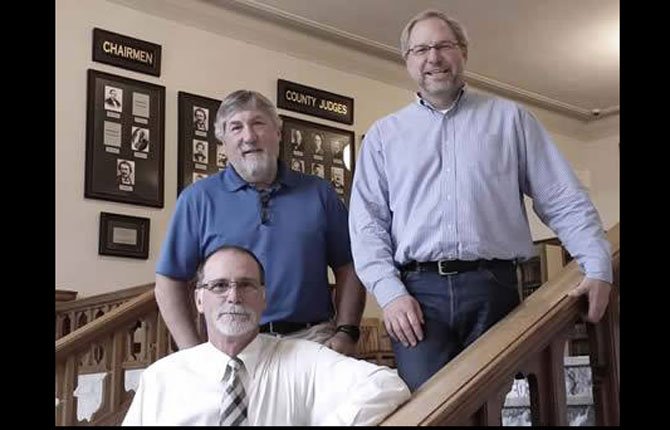 A centennial calls for a special kind of grand marshal and Hunt Park's centennial as the home to the Wasco County Fair is no exception.
Fair board members selected the Wasco County Board of Commissioners as this year's grand marshals, but the honor extends even further.
"We selected the county commission this year because it is the 100th anniversary at Hunt Park and they are the representatives of the citizens of Wasco County," explained board member Ken Polehn. "Basically, our desire was to make the citizens of Wasco County our grand marshal."
Scott Hege
Hege has been in Wasco County since 1991 when he became the executive director of the Port of The Dalles. He was with the Port for more than 14 years, moving on at the conclusion of the land deal with Google. In addition to serving as a county commissioner, he is currently the principal of a consulting firm in the construction sector. Scott has served as a Wasco County Commissioner since 2011.
Rod Runyon
Runyon operated an insurance and financial services agency for 25 years and is also well-known for a parallel career in radio and television that spanned more than 30 years. Along with his many board and committee assignments, Runyon is currently the North East Oregon District Captain and Ride Captain for the Patriot Guard Riders. He has served as a Wasco County Commissioner since 2011.
Steve Kramer
Kramer is a fourth-generation Wasco County resident. He owned and operated Kramer's Market in Dufur for 20 years before moving on to work for and eventually manage Mel's Sanitary Service in Tygh Valley. He has a long history of public service, serving on the Port of the Dalles Board, Dufur Recreation Board and Dufur City Council. Steve has served as a Wasco County Commissioner since 2013.