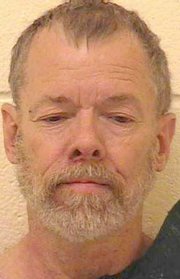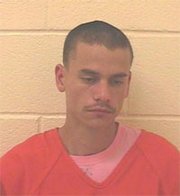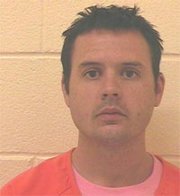 Three men have been arrested in recent months for alleged sexual abuse of known underage females and that has led Wasco County District Attorney Eric Nisley to warn about the importance of parental vigilance.
He said sex abuse is usually not a one-time event, so young victims are likely to exhibit some type of change in behavior or lifestyle. For example, the child may become more withdrawn or angrier, stop taking care of him or herself, change eating habits or exhibit adult-like sexual behaviors, language or knowledge.
"Sex offenders usually are well known to the victims, either a family member or a friend, and parents just need to be careful, thoughtful," said Nisley. "I don't want people to be paranoid, but there is a difference between paranoia and vigilance. Just be aware, look and listen."
He said community concern has been raised by the hundreds of original charges against Robert Stephen White, 61, and Andrew Jonathan Wilde, 30, both of The Dalles. He said both men were charged by police as appropriate for the evidence they collected in an investigation.
"They give us the full set of facts based on the evidence they collect and then we make a decision about how to move forward with information," Nisley said. "Deciding what charges to file is the most complicated and fraught-with-trouble part of our job. We have to try to be consistent but still make decisions on a case-by-case basis that are appropriate and respectful of the defendant's constitutional rights, but provide justice to the victim."
He said under Measure 11 mandatory sentencing guidelines, hundreds of charges boiled down into several felonies are likely to lead to an equivalent amount of time if the defendant is found guilty.
"We have to decide what is practical to address and try based on the strength of the evidence," Nisley said.
The cases of White, Wilde and accused sex offender Ben Frank, 28, of Celilo Village, are being prosecuted by Chief Deputy District Attorney Leslie Wolf, who specializes in criminal cases involving abuse of women and children.
Wilde is the latest to be indicted by a grand jury and was lodged Aug. 6 in the regional jail. He has been charged with three counts of first-degree sex abuse, one count of sodomy, one count of third-degree rape, one count of third-degree sodomy, third-degree sex abuse and luring a minor.

According to court reports, he abused two young girls between February 2013 and August 2014.
Wilde, who worked for a local retail franchise, was arrested on 163 charges following an investigation by detectives from The Dalles City Police Department.
Frank, who is unemployed, was taken into custody July 23 by Columbia River Intertribal Fish Commission and the investigation was assisted by city police.
He has been charged with two counts of first-degree sexual abuse from an incident in June, along with two counts of child neglect for allowing a girl under the age of 15 to be in a vehicle where illegal drugs were delivered. He also faces prosecution for two counts of endangering a minor for furnishing alcohol to two underage girls. Frank and Wilde are represented by attorneys from the gorge firm of Morris Smith Starns and Sullivan.
White, a retired Navy veteran, was arrested April 17 and 360 original counts of sexual abuse have been consolidated by Wolf into 11 felony indictments for alleged crimes involving one girl over a period of seven years, although original reports were of "multiple victims." He was denied a court-appointed attorney due to his household income and is represented by Edward A. Kroll of Hillsboro.
READ NEXT TOP STORY: Special city meeting will ponder gas tax