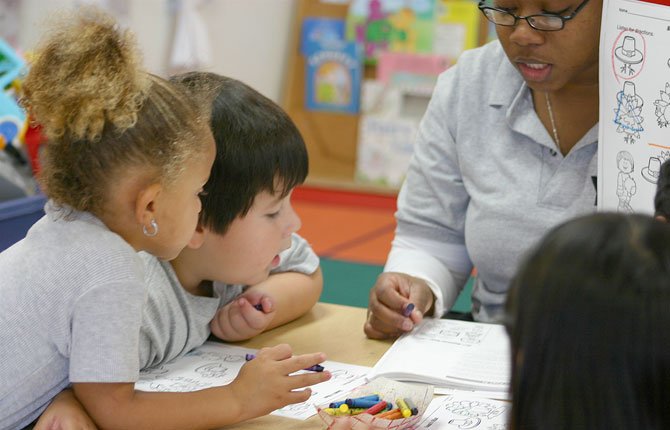 Common Core: schools wise to watch
Albany Democrat-Herald, Aug. 4:
Linn County's largest school districts say they won't be joining their counterparts in Portland in an effort to delay the use of Common Core test scores to evaluate both teacher and students.
That seems smart. We think watching from the sidelines as this controversy continues to boil likely is the wisest (and safest) course for our local schools.
Opposition to the new Common Core academic standards is growing nationally — and locally as well. Oregon is replacing its state academic standards with the Common Core, a series of national standards for reading and math. This coming school year will be the first for students to be formally tested on the new state assessment system, known as Smarter Balanced.
The latest salvo against Common Core came last month, when the Portland School Board passed a resolution asking the state not to use the test results right away for fear of slapping "punitive labeling" on teachers, students, districts and schools.
But back in May, the Oregon Department of Education asked the federal government for a delay in using the test scores to evaluate teachers — and administrators in Albany, Lebanon and Sweet Home say that request, which the feds are expected to approve, will suffice for the time being.
It also will allow administrators a bit of additional time to watch how the national dispute over Common Core plays out.
To date, more than 40 states plus the District of Columbia are on board with the new standards.
Supporters of the Common Core say the higher standards will better prepare students for what they'll need to do in college and in the work force. Also, the fact that students in most every other state will be tested on the same program and against the same standards will allow meaningful (and, possibly, useful) comparisons, education officials say.
Opponents say the standards haven't been fully tested, cost too much, will lead to a loss of control on the part of local school boards and will rely on data mining that delves heavily into students' personal information.
The arguments against Common Core have some merit. But we still fail to see the wisdom of pulling the plug on Common Core even before it's had a chance to go into effect. As it stands now, parents already must sort through a dizzying array of test results and report cards to try to get a feel for how their schools are performing. It sometimes seems as if the measurements change every year. Why make that task any harder by yanking the rug from underneath Common Core and moving to something else?
We do like the idea of holding students, teachers and schools to higher standards — and preparing today's students for tough global competition after they graduate. Whether Common Core provides an effective way to do that remains to be seen, and you can be sure that Linn County school administrators are keeping a close eye on the debate.
READ NEXT TOP STORY: Letter to the editor: Thanks, firemen