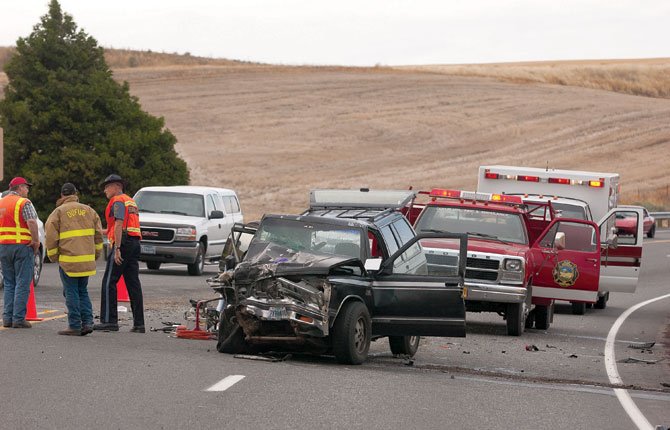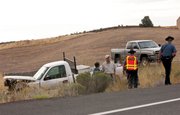 One person died and others were injured in a two-vehicle collision at the intersection of Highway 197 and Ward Road about 8.5 miles south of The Dalles this morning after 7 a.m.
A white Chevrolet pick-up coming off Ward Road collided with a black Chevrolet Blazer. The pick-up had one occupant, the Blazer had multiple occupants, said Lt. Pat Shortt of the Oregon State Police.
"People were transported for treatment of injuries," Shortt said, but he did not know exactly how many. LifeFlight air ambulance was called to the scene. The investigation is continuing.
READ NEXT TOP STORY: Tagging spree targets east The Dalles cars