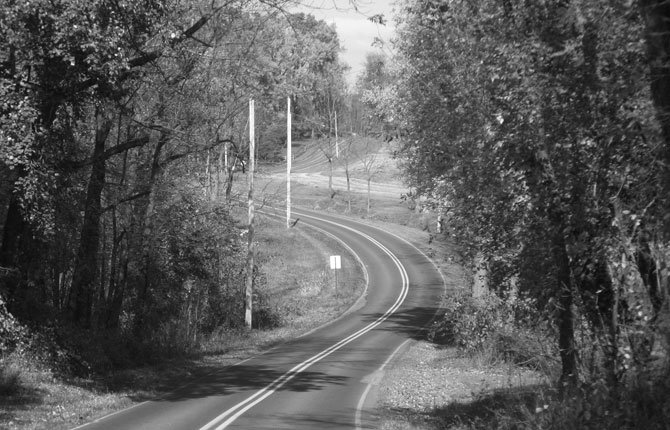 Wasco County and The Dalles City elected bodies looked into the future and made the right choices this week in delaying their plans to bring road funding plans to the voters in November.
The message from the public at both city and county hearings has been if not uniformly, then decisively against imposing new taxes to pay for roads. Even in the county's case, where near elimination of federal payments to make up for timber receipts has hacked the road budget beyond the bone, taxpayers were unsupportive.
Among the rationales was concern that city residents should also pay a share for county roads, since they drive them, too. Who's to say whether that's the real reason or taxpayers are simply sick to death of tax hikes of all kinds, or if the price was just too high?
One thing history does tell us about local taxpayers is that they seldom like to give their money away at the first — and usually the biggest — request.
It took three ballots for both The Dalles Middle School and swimming pool replacements to pass, and two for the first bond establishing the Columbia Gorge Community College campus.
For both the school and the pool, voters asked for and got sharp cost cuts. For both the school and the college, voters demanded and got changes of venue from Columbia View Heights to other, established locations.
City and county authorities may have their own long road ahead to find the right combination of factors to assure voter support.
Certainly, among the first steps is to show that the two authorities can work together to solve a common problem despite a few different circumstances on each sides.
It's clear from a random drive that both county and city road maintenance is beginning to deteriorate, or in some cases well on its way.
How to solve that problem is the question.
If voters aren't immediately willing to hand over all the hard-earned cash authorities are asking for, those authorities may need to examine their processes and see if more frugal strategies are available.
Based on comments we've heard in the community, here are a few questions taxpayers may want answers for before they're willing to part with their money:
• Are there less-costly but still effective methods of road maintenance that could be used?
• Are there other economies that can be made in road departments?
• Are transfer payments from roads and utilities to the general fund reasonable or excessive for what's provided?
• Are there economies that can be made in general fund areas that would allow money to be used for road funding?
• In other words, are there ways to substantially cut back the added cost to taxpayers?
• Can the road authorities show that they have been as frugal as is reasonably possible with tax dollars?
We know that local taxpayers are willing to impose taxes on themselves for the betterment of the community. Pool, library, fire station, veteran's home, soil and water conservation, Extension and school votes are proof of that.
We also know that current means and methods applied to road maintenance simply aren't adequate to maintain the road and street infrastructure in which we've already invested so much money.
The alternative to maintaining that investment is roads gradually devolving to gravel and higher costs in the future to rebuild what we've lost.
Amid all the questions and conflicts, it's pretty certain everyone can agree that shouldn't happen.
The question at the heart of the debate is how to keep it from happening.
City and county authorities have the unenviable task of figuring out how to do that in a way and at a price taxpayers are willing to accept.
NEXT TOP STORY: Letter to the editor: City on top of it