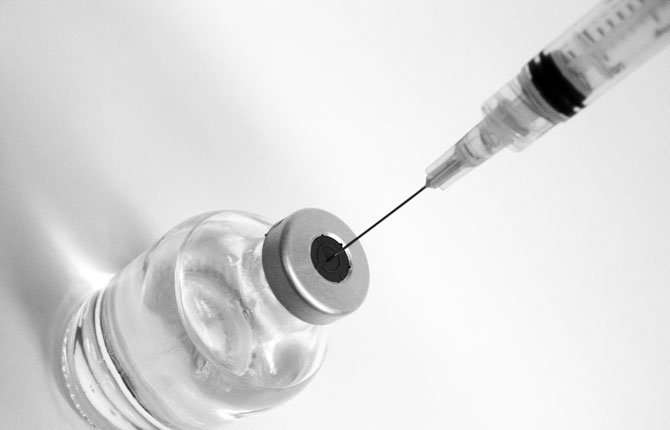 August's midpoint is in the rearview mirror and if parents aren't helping their children get prepared for the start of school, they may want to start.
While parents have plenty to deal with at this time of year, fresh pencils, binders and school clothes aren't the only things to consider.
When making back-to-school lists, be sure to include a call to the family doctor to make sure your child's immunizations are current.
Schools are prime venues for transmitting diseases, and school-age children can not only spread disease among their classmates, but bring it home to families and other people with whom they come in contact.
Vaccines are important for protecting children, preteens and teens from serious, and sometimes deadly, diseases.
We've seen recent examples of vaccine-preventable diseases emerging again because more people are refusing to immunize their children
The whooping cough that swept through parts of Oregon and Washington earlier this year is preventable through immunization. It can be deadly for newborns or infants.
Help protect the littlest community members from being exposed to vaccine-preventable diseases by making sure your child is current on vaccines.
Children age 4 to 6 are due for boosters of four vaccines: DTaP (diptheria, tetanus, pertussis), chickenpox, MMR (measles, mumps, rubella) and polio.
All 11-12 year olds need TDAP vaccine to protect against tetanus, diptheria and pertussis (whooping cough), meningococcal vaccine to protect against meningococcal disease, and HPV vaccine to protect against cancers caused by human papillomavirus. A booster dose of meningococcal vaccine is recommended at 16.
In addition, flu vaccines are now recommended for everyone ages 6 and older.
In addition to the flu shot, every adult should get the Td (tetanus and diptheria) booster shot every 10 years. In addition, women are also recommended to get the Tdap vaccine each time they are pregnant, preferably at 27 through 36 weeks.
Even healthy adults can become seriously ill, and can pass certain illnesses on to others. Immunization is especially important for adults 60 years of age and older, and for those who have a chronic condition such as asthma, COPD, diabetes or heart disease.
Immunization is also important for anyone who is in close contact with the very young, the very old, people with weakened immune systems, and those who cannot be vaccinated.
As the whooping cough outbreak in the Pacific Northwest and the re-emergence of polio and tuberculosis in other parts of the world have shown, reduction in immunization can play a role in reviving diseases, even those once thought conquered.
Rumors about a link between vaccines and autism have been widely debunked. The vaccine chemical, Thimerisol, once believed to be linked to autism have been removed from almost all vaccinations, and thimerosal-free options are available for those remaining.
"Evidence from several studies examining trends in vaccine use and changes in autism frequency does not support such an association between thimerosal and autism," the Centers for Disease Control wrote. "Furthermore, a scientific review by the Institute of Medicine (IOM) concluded that 'the evidence favors rejection of a causal relationship between thimerosal–containing vaccines and autism.' CDC supports the IOM conclusion that there is no relationship between vaccines containing thimerosal and autism rates in children."
Immunization is not only about keeping individuals safe, it is about halting the spread of disease from person to person. And nowhere are people more closely gathered together over sustained periods than in school. Play it safe and make sure your family is immunized.
READ NEXT TOP STORY: Wildfire threatens homes near Yosemite