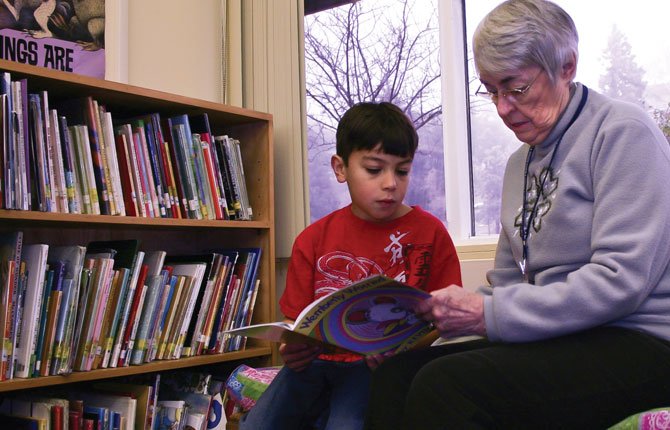 As the start of school year looms, The Dalles SMART (Start Making a Reader Today) reading program is preparing for another year.
SMART will again be at all three North Wasco County School District grade schools: Chenowith, Colonel Wright and Dry Hollow. The Dalles SMART has strong support from school administrators, teachers and the community, which generously supports SMART's yearly fundraiser, A Taste for Literacy.
Last year, 60 adult volunteers read with 81 kindergarten through third grade students, not including the dozens of substitute students who read with volunteers. SMART volunteers — including coordinators at each school — donated 2,451 hours of time over the course of the school year. The Dalles SMART students received 1,063 books to take home to keep.
The Dalles elementary schools are among 14 SMART sites in Northeast Oregon. Last year, SMART served 328 students in Northeast Oregon with the help of 193 adult volunteers donating 5,592 hours of time. In the region, 3,581 books were given to students.
The Dalles SMART always needs more volunteer readers. To volunteer, or for more information, call Mike Wacker at 541-298-2432, a The Dalles SMART Leadership Council member,
or call SMART's Northeast Area Program Manager, Paul Seid, at 877-598-4633, or go online to www.getsmart oregon.org