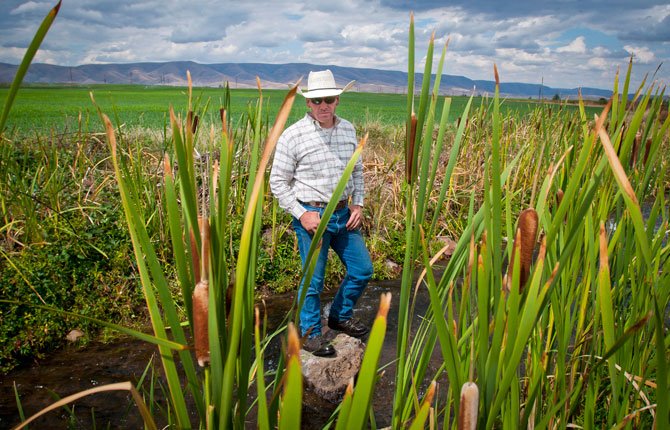 Background on EPA's proposal
The U.S. Environmental Protection Agency is seeking to revise the definition of "Waters of the U.S." in the Clean Water Act.
Ranchers and farmers say the new language is significant because it gives EPA jurisdiction over private property. The agency currently has control over navigable waters, territorial seas and interstate waters.
The proposal under consideration would also give EPA control over tributaries, adjacent waters and those connected to waterways already under federal regulation.
The proposal is based on a draft report by EPA's Office of Research and Development detailing the connectivity and influences of streams and wetlands on down-land waters.
EPA's position paper can be accessed at http://www2.epa.g...
The agency released its 370-page draft proposal for "Waters of the U.S." in April and, due to the outcry from agriculture organizations, has extended the public comment period until Oct. 20.
Comments should be submitted with Docket Identification Number EPA-HQ-OW-2011-0880 by email to ow-docket@epa.gov or through the Federal eRulemaking Portal http://www.regula...
The American Farm Bureau Federation has launched an "It's Time to Ditch the Rule" campaign in opposition to EPA's proposal. More information can be found, or comments submitted, at http://ditchtheru...
Comments can also be submitted through the National Cattlemen's Beef Association at http://www.beefus...
Farmers and ranchers in Wasco County are concerned that the U.S. Environmental Protection Agency is attempting to gain more control over agricultural practices and private property rights.
"EPA is setting the stage to increase their authority over our operations," said Keith Nantz, president of the North Central Livestock Association, which serves Wasco and Sherman counties.
"This proposed rule leaves the door open for that to happen. If it goes through, the federal government will have jurisdiction over any area where water collects for only a short time, including some small ponds, ditches and even fields that are wet only when it rains."
Nantz, a Maupin rancher, is seated on the water committee of the Oregon Cattlemen's Association.
He said the expanded definition of "Waters of the U.S." in the Clean Water Act includes waters that join tributaries, adjacent waters or those that connect to waterways already under federal jurisdiction.
REACH OF THE RULE
If EPA has its way, Nantz said ranchers face significant fines for normal ranching activities, including pest control, plowing, planting, fertilizing, moving cattle, building fences and other activities.
Mike Freese, an attorney who serves as director of regulatory affairs for the Oregon Farm Bureau, said the reach of EPA will go far beyond agriculture if the new rule is finalized this fall.
"This is also going to affect counties, cities, home builders and land use anywhere near a waterway," he said.
The significance of the regulatory expansion, said Freese, is that farmers, ranchers and landowners will need federal permission to do any activity that may affect protected waters, or face civil penalties of $37,000 per day for each violation.
"As a result, the Clean Water Act will become a land management tool for federal agencies," Freese said.
EPA Administrator Gina McCarthy has stated publicly in recent weeks that the intent of the proposed rule is to clarify and further define the intent of the act, which became law in 1972 to address water pollution problems.
While many agree that clarification is a laudable goal, the way EPA is going about the process is raising grave concerns, said Freese.
"After a series of U.S. Supreme court cases scolding EPA and the (U.S. Army) Corps' regulatory overreach, the court made it clear that the agencies should clarify federal jurisdiction related to the Clean Water Act," he said.
"As part of a 2006 decision, one Supreme Court Justice explained that federal agencies must demonstrate that a waterway has a 'significant nexus' to traditional navigable waters in order to assert federal jurisdiction. As a response, EPA and the Corps convened a group to determine what water courses have that nexus."
DITCH DISPUTE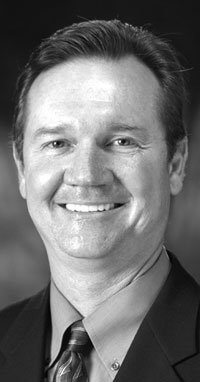 Don Parrish, senior director of regulatory relations for the American Farm Bureau Federation, said the only question the panel of scientists compiling the report have been asked to answer is if all water is connected.
"Basically, they are being asked, 'Does water flow downhill?" he said.
According to EPA, knowing that water flows downhill and connects to other waters is sufficient to demonstrate a nexus and justification enough to regulate virtually all waters, unless otherwise exempt.
McCarthy points to an exemption contained in the rule that says ditches that are constructed through dry lands and don't have water year-round will not be regulated.
The proposed rule defines all ditches with a bed, bank and high water line as tributaries, unless otherwise exempt. Freese said the exemption quoted by McCarthy is so narrow that few ditches will qualify.
Unfortunately for ditch owners, said Parrish, "In my estimation, those exemptions are mythical, because EPA will have authority anywhere a channel begins. And, at that point, we contend they have blurred the distinction between regulating water and land use."
In essence, Parrish said every low spot would be subject to regulation, which would make permits necessary for road construction and even mowing grass in a ditch.
He said the stage would be set for ranchers to be sued by citizen groups for moving cattle or having a cow discharge manure into a ditch.
"For the cost of a postage stamp, someone trying to stop weed control or the widening of a road can do that. They don't have to prove a violation, they can just allege it and the activity will be tied up for years in red tape," said Parrish.
That is the likely agenda of EPA, said Freese, which has wanted authority over all waters for decades.
He said the proposal will benefit environmental interest attorneys.
"If this rule is finalized, it will become a significant vehicle for lawsuits because it presumes that all waters are subject to EPA regulation and Clean Water Act jurisdiction," he said. "Throw in additional allegations of ESA (Endangered Species Act) violations and that provides the hook.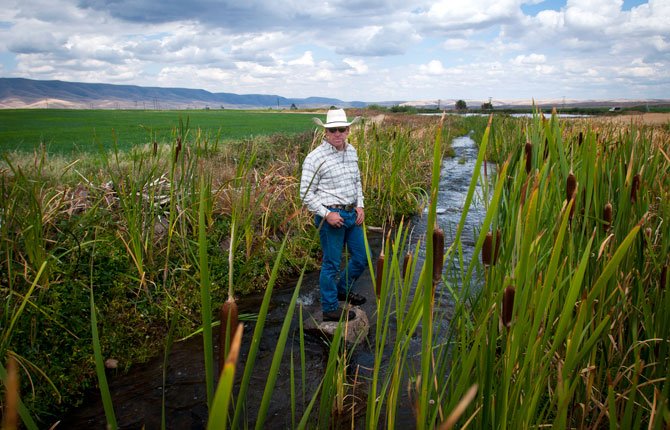 OFFICIAL ACTION
U.S. Rep. Greg Walden, R-Ore., whose Second Congressional District encompasses Wasco County, and a majority of House members, including Rep. Kurt Shrader, D-Ore., are trying to stop implementation of the rule. The House Committee on Transportation and Infrastructure approved a bill in mid-July that would invalidate the proposal.
The Waters of the United States Regulatory Overreach Protection Act of 2014 halts any action regarding the new definition on the basis of "legal, economic and scientific deficiencies."
"Greg has heard many strong concerns about this proposal from farmers, ranchers and other citizens around Oregon, which is why he joined over 230 members — more than half the House — in writing to EPA requesting that they withdraw this flawed rule," said Andrew Malcom, spokesperson for Walden. "It could massively expand the jurisdiction of the Clean Water Act beyond congressional intent."
A group of attorneys general from 15 states sent a letter earlier this month to EPA contesting the rule due to the potential harm to the agricultural industry. The protest was signed by officials from Iowa, Nebraska, Alabama, Georgia, Kansas, Kentucky, Michigan, Montana, North Dakota, Ohio, Oklahoma, South Carolina, South Dakota, West Virginia and Wyoming.
The U.S. Chamber of Commerce is also against the proposed rule because of its potential harm to economic development.
In a "Ditch the Myth" position paper, EPA officials refute some of the claims made by opponents. They contend the proposed rule will only place an additional 2.7 percent of U.S. waters under protection.
Freese said EPA derived that percentage from the number of people who had applied for some type of permit — and not landowners who chose not to apply, even though EPA determined they needed to.
The rule maintains exemptions already in place for agriculture, according to EPA.
But Nantz argues there is too much ambiguity in the language, which sets the stage for more regulations in the future.
He said, if the rule becomes law, EPA can pursue more restrictions administratively. For example, seasonal puddles in fields could later draw the agency's attention.
"There is no certainty here and the potential harm to agricultural practices, as well as private property rights, is tremendous," he said.

EPA says an "additional" 56 conservation practices on farms and ranches will be exempt from the Act's permitting process under the new rule.
Federal officials contend farmers and ranchers will not need a contract with the U.S. Department of Agriculture's Natural Resources Conservation Service to undertake activities such as brush management, but they must follow standards outlined by the agency to be exempt.
Freese said EPA is misleading on this point for two reasons.
"First, most if not all of those 56 practices are already considered exempt under current law," he said. "And second, those exemptions only apply to removal-fill permits, not to practices such as spraying pesticides in areas where water may flow at one point during the year."
On top of that, he said agriculturalists will have to shoulder the burden of proving they are meeting federal standards in order to avoid a permit or payment of costly fines.
"They (NRCS) don't have enough manpower now so when new regulations are added, it is going to be even more difficult to get an inspection to be sure we have met their standards. And that is going to delay the timeline for getting a permit and hold up business on our end," said Nantz.
WETLAND ISSUES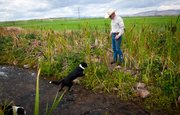 Parrish said EPA's stance is deceptive because the allowable exemptions have been narrowed.
For example, a farmer can plow and plant in a designated wetland, but only if he has been in the business since 1977, does not alter hydrology of the waterway and obtains a permit for application of fertilizer and herbicide.
The National Water Resources Association estimates that close to $2 billion is spent each year by the private and public sectors obtaining wetland permits.
"Family farms cannot afford the tens of thousands of dollars for the permits that will be required," said Nantz.
Although EPA claims the rule will not change the permitting exemption for stock ponds or normal farming activities, like moving cattle, Parrish disagrees.
He said the exemption for stock ponds is meaningless because low spots where they are traditionally built are regulated.
He said the rule only exempts farm ponds built by diking "upland," where no reasonable person would place them.
Permits will be required if ranching or earth-moving activities take place near low spots or along ditches, said Parrish.
McCarthy argues that the proposed rule will support a strong farm economy.
"Over the last decade, the Clean Water Act has been bogged down by confusion," she wrote in an op-ed letter to AgWeb on March 25. "Some in the agricultural community might think that this rule will broaden the reach of EPA regulations — but that's simply not the case."
ECONOMIC OUTLOOK
EPA calculates the economic benefits of the proposed rule to be double the potential costs. That amounts to $390 to $510 million in benefits and $160-278 million in costs. EPA contends other economic benefits, such as those to the recreation and sports fishing industries, will be derived by protecting waterways from pollution and destruction.
Parrish said EPA used data that was 20 years old for its economic analysis to lead to the conclusion it wanted and the assessment is not based on present reality.
"EPA has really rigged this process," he said.
DIFFERING VIEWS
Nancy Stoner, acting assistant administrator of the Office of Water at EPA, said the proposed rule clears up confusion and complexities created by 2001 and 2006 Supreme Court opinions on the agency's jurisdiction.
She said the nation's highest court determined the Act should cover navigable waters as well as those connected to navigable waters, based on science. And that, she said, is what the proposed rule would do.
Walden and other House members, along with agricultural groups, disagree with that assessment.
"EPA has tried this before, and has been twice rebuked by the Supreme Court," said Malcolm.
"Greg will continue to oppose proposals from this agency that amount to a blatant government overreach that would threaten the livelihood of farmers, ranchers and Oregonians in rural communities."
Parrish said, in both cases referenced by Stoner, the Supreme Court rendered decisions that re-
affirmed a limitation on federal jurisdiction of waterways.
In a 5-4 ruling in 2001, the court determined that the Corps could not require permits for isolated waters based on their connectedness as habitat by migratory birds.
Five years later, the court was split 4-4 when asked whether a wetland needed to be adjacent to a traditional navigable waterway to have activities regulated.
Judge Anthony Kennedy, who broke the tie, wrote that a "significant nexus" between an isolated wetland and a traditional navigable water could, if proven, be enough for federal jurisdiction.
He did not define what a nexus would be and that, said Parrish, is what EPA is attempting to do with the rule.
"This is an end run around the Supreme Court and Congress," he said.
EPA estimates two million stream miles outside of Alaska are "intermittent" and 20 percent of about 110 million acres of wetlands are "isolated," which means they have no surface connection to traditional navigable waters.
Nantz said the growing number of state and federal regulations is driving small farms and ranches out of business, and that is a bad deal for consumers. He said growing demand and low supply of beef is resulting in higher prices at the grocery store.
"With less than 2 percent of the nation's population growing its food, we need to be asking our federal officials why they think that more regulations, which make it harder to us to stay in business, are in the best interests of American families," he said.
READ NEXT TOP STORY: Director: Pool contract missing key protections
A Rancher's Life is a year-long series by reporter RaeLynn Ricarte and photographer Mark B. Gibson of The Dalles Chronicle. Here are the stories so far:
A Rancher's Life and A 'big picture' outlook started the series January 25, 2014.
All in a Day's Work and Moving cows is just the beginning were published February 12, with Weathering the storms. An audio slideshow, Working cows, was also published in February.
March started with a look at wolves in two parts, Wolf trouble and Wolves on the move. It continues with Springs promise, a look at calves and spring on the ranch.
An editorial, "More defenses needed," wrapped up coverage on this issue.
May started with the story exploring the trouble faced by one ranch, whose story is told in new feature-length movie screened locally in Hood River. One family member currently lives in The Dalles, and in "A Place to call Home" she tells her story.
May also featured multiple stories addressing the issue of public grazing, an issue researched by reporter RaeLynn Ricarte for over four months. The issue is first explored in"Battle rages over grazing rights." Much of this battle has been fought in court, and "Taxpayers foot the bill of resource lawsuits" explores one aspect of this battle. Additional stories followed: Seeking balance on our public lands, A place for cattle, Activist disputes accusation of fee gouging, An embattled system,and Walden: Scrutiny need on species regulation.
The May presentation ended with an editorial expressing the need for public grazing in the western states, Resources to Thrive.
A special section, Farm and Ranch, further broadened and expanded the series in June. it is available as a .pdf document: Farm and Ranch.
As July brings hot dry weather, it's a great time to explore the impact water, and a lack of water, has on the ranch community. Water is a precious commodity in Eastern Oregon. Ditch walker Sam Cobb is in charge of how the water in water stored in Rock Creek Reservoir is distributed in the article "Ditch Walker: Water is gold, here"
In August, the second edition of Farm and Ranch explored the stories and people behind some of the brands in the region.
Water issues were further explored in August, with three-part presentation:
State and federal rules water rules impact ranchers throughout the region. Water dispute boils explores state regulations and how they impact ranch operations. A related story looks at a study launched by ranchers working with OSU to study water issues in arid and semi-arid lands.
Federal proposals to change or clarify what waters are under federal jurisdiction has many agriculturalists worried, and represents yet another clash over water.
Locally, efforts are being made to work collaboratively to improve water quality on 15-mile creek for both fish and farmers. The creek is used for irrigation.