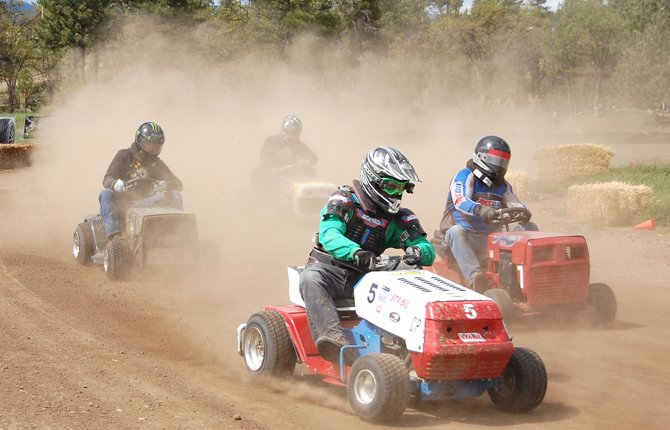 The final two-day lawn mower racing competitions of the season will take place Saturday and Sunday, Aug. 30 and 31, in at the Pub and Grub Sportsman's Park in Wamic.
More than 50 people from California, Washington, Oregon and Idaho will race in seven separate classes of competition. The contests begin at 2 p.m. Aug. 30 and noon on Aug. 31.
The event is hosted by the Sportsman's GrassCar Lawn Mower Racing Inc., a nonprofit organization.
Over 50 mowers from California, Washington, Oregon and Idaho will meet to determine the Championship racers in Seven separate classes of racing mowers.
Admission is free and a full snack bar is available, complete with hot dogs, hamburgers, ice cream cones, popcorn and beverages. There will also a beer garden for adult spectators and fans can demonstrate support by purchasing T-shirts, hats, decals, calendars and other memorabilia.
All donations to the all-volunteer organization is tax-deductible and dedicated to the upgrade of racing facilities for the comfort and convenience of spectators.