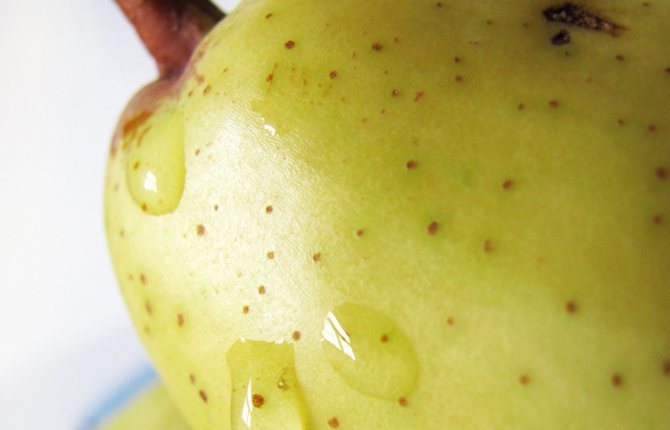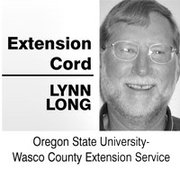 Pears are one of my favorite fruits. I eat at least one a day at breakfast through the fall and winter. In fact I have my own pear tree that contains two varieties, Bartlett and Bosc that pollinate each other. But unlike apples I can't eat the fruit right off the tree.
Whether you grow pears at home, or buy them in the store, it is sometimes tricky to ripen them to perfection. And how do you tell when a pear is ready to eat?
If you grow your own pears like I do, it is important to understand that pears must go through a series of changes before they ripen properly and are ready for eating. Pears will not ripen on the tree, like most other fruit. If allowed to tree-ripen, pears typically ripen from the inside out, so that the center is mushy by the time the outside flesh is ready.
Commercial pears, like those grown in Hood River and Wasco counties are harvested when they are mature. This means that they are picked when they have reached the point where they will ripen to good quality after a period of cold storage. It is only possible to properly ripen a pear off the tree.
Once pears are picked and sent to the packing house they are cooled to about 30 degrees. They don't freeze at this temperature, because the fruit sugar acts like antifreeze.
The colder the pears are, the longer they'll stay in good condition, but the cold is necessary for proper ripening to take place. Bartlett pears are known as summer pears because they are one of the first pears to be harvested in August and can be eaten after being cooled for a day or two. Winter pears such as Anjou, Bosc and Comice require two to six weeks before ripening is possible.
Without this chilling process, a mature picked pear will never ripen and will eventually decompose. Fortunately, pears sold in grocery stores are mature and have already received their post-harvest chilling. All you have to do is to leave them on your counter at room temperature until they soften.
However, pear ripening must be closely watched as there is a relatively narrow window between too hard and mushy. Pears are best ripened between 65 and 75 degrees. Generally speaking Bartlett pears take about 5 days to ripen at room temperature, Bosc and Comice, six to seven days, and Anjou, seven to 10 days.
As ripening begins, pears produce ethylene gas, a ripening hormone, inside the fruit. It is possible to accelerate the ripening process by putting pears in a bag with an apple or banana. These fruit give off large quantities of ethylene and help the pears to ripen more quickly.
Whether you use this "kick start" method or not, it is best to monitor the progress of your pears from time to time to determine the perfect time to eat them. The best way to do that is to press gently with your thumb to the neck of the pear. When you feel the flesh of the pear yield evenly to gentle pressure, it is ready to eat.
Eating a properly ripened, juicy, flavorful pear is always a pleasure in the fall, or any time of year.
Lynn E. Long is the OSU/Wasco County Extension horticulturist.