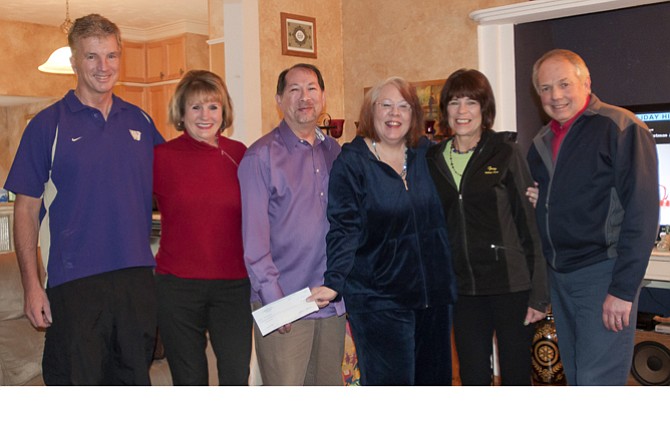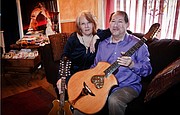 When Cheryl Graham heard that Franz Bakery was seeking nominations of "well-deserving people, families or organizations" within their seven-state service area that have touched their customers' lives, she immediately thought of John Marvin-Kite and his spouse Diana Gale of The Dalles.
"I didn't think they would win, because they had no children," she said, but nominated them anyway, submitting a short essay via www.franzbakery.com: "This wonderful family has so many challenges. John suffered a heart attack about a year ago. Recently, he lost his job when the office supply store he worked for closed. His last check was Oct. 15th. John and his wife have always been very frugal, but this turn of events puts things into survival mode. John's wife, Diana is disabled, so cannot work out of the home. They have always lived on so little, but these recent tragedies make even basic living a challenge.
"They try to stay positive and are wonderful people within their community. John is in his late fifties and jobs are scarce in our area anyway. This money would mean so much as they try to make it until John can find employment. Thanks so much for offering this money to needy families.
"I thought they had good reason [to be selected], but never thought they would win, out of all those states," Cheryl added.
Cheryl met the couple through her husband Bill Osborne.
A photographer, Bill had a print made at Craigs Office Supply, where Marvin-Kite worked in the retail portion of the store and printed images for photographers, artists and graphic designers. The couples became friends. Cheryl was surprised when the couple she nominated was selected, she said, and will receive a one-year supply of Franz Bread as her own reward.
When Craigs Office Supply moved their retail operations online, Marvin-Kite lost that steady employment, but formalized his print and studio services with the formation of Dreamersion Studios LLC, and continues to offer his services at the former Craigs Office Supply retail store, 323 E. 2nd Street, downtown The Dalles. "I'm still printing work for the customers I've always had," he said.
He offers large format and specialty printing for artists and photographers, design consulting, product development and prototyping, and is working on a kickstarter campaign for "Polskates," a new product. The Franz award of $500 and a years' supply of bread will help the couple through the holidays, as Marvin-Kite seeks to get established.
Diana Gale is busy as well, making handcraft soup and bath products out of her home. Her "Star 9" beauty and bath products include handcrafted soup, shampoo bars, lotion and lotion bars, body spray, body mousse, salt and sugar scrubs, lip balm, bath salts and bubble bath and perfume oils. "Star 9" can be found on Facebook at starninesoap.
Dave Long, sales supervisor at The Dalles Franz Store, 3030 W. 6th Street, noted that the business increased the number of families receiving help this year. Originally limited to 40 nominees, 46 were honored in the "Spirit of giving" program, he said.