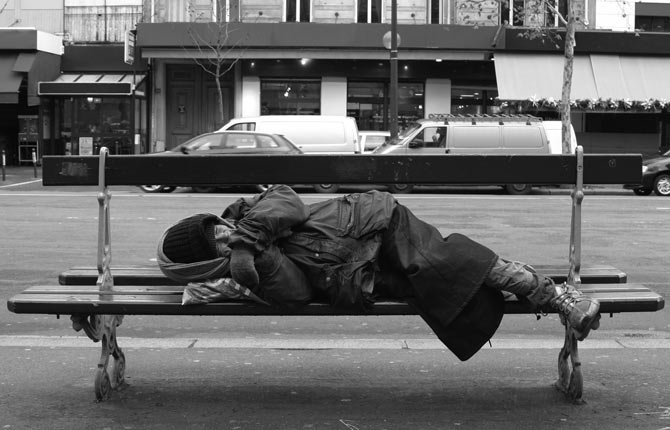 A compassionate, but imperfect solution
Fortunate are the people who in winter worry only about putting another blanket on the bed or paying a little extra on their power bill.
For others among us, the onset of severe winter weather can be a dangerous — even deadly — proposition.
Five years ago when temperatures dipped into the single digits, people without homes in The Dalles could only hope some compassionate church would open its basement as a temporary shelter — or that a petty crime could yield a bed and meal at the jail.
But four years ago, during a particularly cold snap, a group of compassionate people decided The Dalles needed a plan to make sure homeless people had a place to get inside and stay warm when temperatures dipped below freezing.
Local churches rallied — as many churches tend to do — to help those in need. Working with space generously provided by St. Vincent de Paul and practically no budget, they established a volunteer call system so that when the temperatures dropped, people would be available to open the site on West Third Place.
It's not a full-time shelter, by any means, but it is a place where people who have no other alternatives can find safe harbor from the worst cold of winter.
Most days it's open, about a dozen or so people find a place to stay.
And there's the rub: It's not always open. The Warming Place has a temperature threshold. The first year, it opened if the weather forecast predicted temperatures below 28 degrees. In response to some requests from those served, it has raised that number into the 30s — and up to 40 if wind or rain add to the chill.
Some would like to see The Warming Place be open every night during the winter.
But there are a couple of reasons The Warming Place isn't open more than it is. The aforementioned volunteer personnel base and nonexistent budget are two.
This is not an effort that gets taxpayer dollars, or charitable contributions to staff it.
The people who staff The Warming Place have left their own warm beds for the night so others in need may find comfort when the need is the most severe.
Some are older and retired. Others have jobs during the day. But they think it is important to provide this compassionate solution.
It isn't perfect, by any means.
In a perfect world, people without homes could find comfort with family or friends — or ideally be able to live in homes of their own, so The Warming Place wouldn't be necessary.
In a perfect world, people with mental health problems would have services available to make sure that their only answer wasn't living on the street. Suffering veterans would not feel safer under the open sky than under a family roof. And the people who are able would get and keep jobs allowing them to see to their own maintenance.
Of course, it's not a perfect world. And far too many people live on the streets today for their own — and our — comfort.
It's a problem demanding a compassionate response. And the volunteers at The Warming Place do just that out of their own good will.
It's not perfect, but any more ambitious approach would require a longer discussion and a source of funding to pay for staffing.
For now, volunteers open the door to warmth on the most dangerously cold nights.