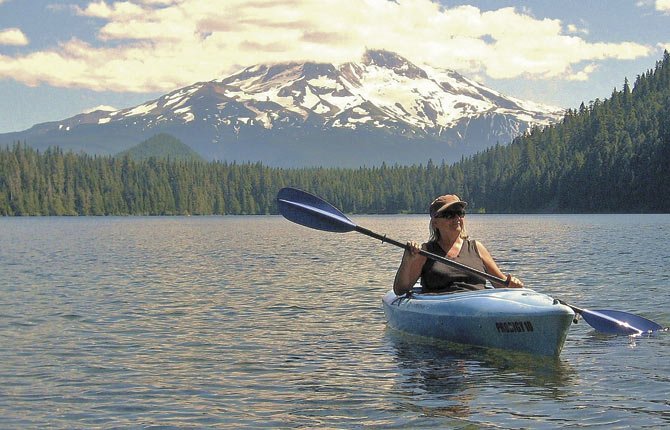 For some people, having an experience with heart disease is a terrifying episode in their lives; for other's it's a wake-up call. In Bonny Sperry's case, it was a chance to take some positive steps toward improving her health.
Strategies for a healthier heart
In Sperry's case, she didn't have too many advanced warning signs. She wasn't particularly overweight and she walked regularly for exercise. She isn't a smoker or a drinker, and she's not diabetic. Though she loved her job, she admitted it was pretty stressful, working with children who had behavioral problems.
"I didn't really have high blood pressure, but I have had some cholesterol issues," she said.
But just before her 60th birthday, something changed that caught her attention.
"I did quite a bit of walking, but I noticed when I started going uphill that I got a weird pain in my shoulder and throat and I was short of breath," Sperry said. "It was something that happened gradually. Then, a couple of months later, it was time for my annual check-up and I mentioned it to my doctor."
Her doctor sent her in to be assessed. An angiogram revealed that one of her arteries was 80 percent blocked.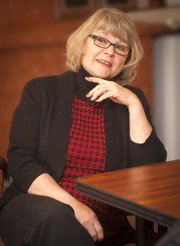 "It was a good thing that I walked and exercised," she said. "I could have gone another five or seven years until something serious happened, like a heart attack."
Sperry was fortunate that the blockage hadn't resulted in other problems, like heart damage.
She had surgery to have an arterial stent placed where the blockage had been, then she was back to work within a week.
But she did sign up for Mid-Columbia Medical Center's Cardiac Rehabilitation Program at Water's Edge.
"I can't say enough as to how great a program that is," Sperry said. "It just gives you the confidence to go on with life."
Among the issues the program focuses on are exercise, nutrition and stress reduction — three factors that are key contributors to heart health.
"They gave me tons of knowledge," she said.
Rehab participants are put on an exercise program and their vital statistics are monitored while they work out. At the end of the program, they can see measurable evidence of how their abilities have improved.
They also offer advice on diet.
"I became a label-reader as a result," she said. "Who knew spaghetti sauce and catsup had so much salt? And how much sugar there is in orange juice?"
She also started eating less red meat. While her cardiologist advocated a vegan diet, Sperry found a middle ground more workable, with more vegetables and less meat. Her husband has also been supportive of the change.
Sperry found the sessions on relaxation and mindfulness particularly helpful.
"They talked about deep breathing and how to recognize when you're having stress — when your breath is shallow and your jaw is clenched.
"The stress thing is really big. Even if you're driving in a car, you can sit there and realize, is this really that important? It changes what your priorities are. You realize things you either stress or worry over either don't happen or if they do, aren't that big a deal."
Sperry has also added more exercise.
"Since I've retired, my husband and I have taken up kayaking — which we absolutely love," she said. "We're also doing hiking, but primarily kayaking. It's a great stress reliever. Two years ago, we took the kayaks to Yellowstone. This year we took the kayaks out into the ocean."
The Sperrys kayaked around the San Juan Islands and took a calm day to explore near the mouth of the Columbia River.
Summing up her experience in Cardiac Rehabilitation, Sperry said, "The emphasis is that it is up to you to take control of your health. You don't go in and get a magic pill. You have to be an active participant in maintaining your health."