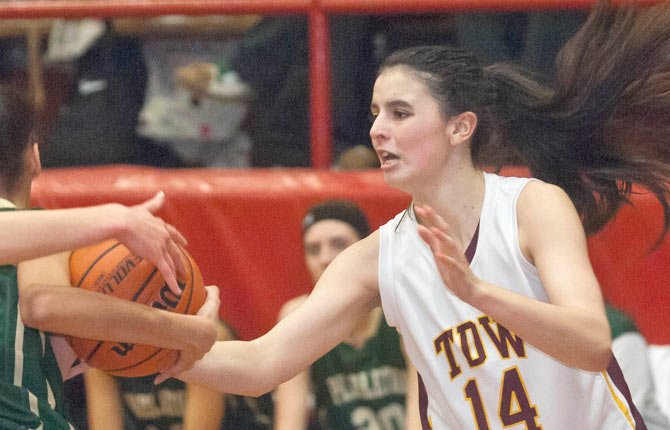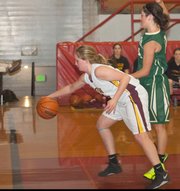 Emily Bailey rattled off another double-double with 14 points and 12 steals to lead The Dalles Wahtonka to a 44-32 winner over Pendleton in Columbia River Conference play Friday night at Kurtz Gym in The Dalles.
TDW jabbed away early in the game with outputs of 12-5 and 11-6 to lead 23-11 at the half.
In the final two minutes, the Eagle Indians finished the half on a 7-0 run with Bailey getting a steal and a layup, and Olivia Starks adding a basket and a free throw.
Iliana Telles capped the run with a bucket to make it a 12-point lead at the break.
At one point in the third quarter TDW held as much as an 18-point cushion over the Lady Bucks.
Pendleton ended up getting the lead down to 10 points in the fourth quarter, but the Eagle Indians kept their poise and finished strong to pull past their rivals.
"We didn't play very well as a team," said TDW coach Craig Compton. "We just shot terribly. It was probably our worst shooting night of the season. But, the girls preserved after not playing well. They did rebound and make a few shots when we needed them when the game got close."
Starks added 11 points, Telles had six and both Lori Cimmiyotti and Katie Conklin tallied four points each.
In all, TDW hit 19 field goals and went 5 of 16 from the free throw line.
Pendleton was held to just six field goals and seven free throws in the second half, as the Tribe defense hunkered down.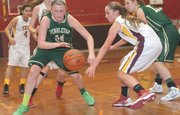 It was not the prettiest display of basket given TDW's shooting woes, but Compton liked the heart his team showed when presented with a challenge.
"Any time you win a game ugly. I would rather win ugly than not win at all," Compton said. "Pendleton was a scrappy bunch and they worked their tail off. They hustled and tried hard. We were fortunate enough to make more plays than them to win."
TDW (13-2 overall, 1-1 league) heads to Hood River (4-11, 0-2) for a 5 p.m. league game on Tuesday.