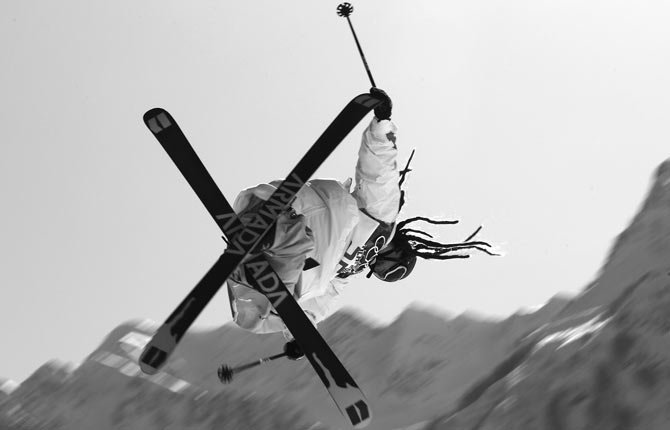 The return of the Olympics every couple of years, winter or summer, is always an exciting time for those who love the spirit of competition, the grace, the speed and the power all on display.
But the run-up to the big event paints a bittersweet tinge on that anticipation, and never more so than when the games are in Russia.
U.S.-Russian relations are arguably as close to the feel of the Cold War as they have been since the Berlin Wall came down in 1990.
President Vladimir Putin continues to push for hard-line measures in Russia — and tread on the reputation of the U.S., particularly during his drive to return to the presidency in 2012. Meanwhile, the Obama administration, after seeking improved relations in his first term, has maintained a more hard-headed approach to Russian relations in Obama's second term.
The announcement today that Michael McFaul, U.S. ambassador to Russia, will leave his post after five years, may offer some hope for improved accord between the two world giants.
McFaul's meetings with rights activists and opposition leaders during his first week in office drew sharp criticism from Russian officials. State media in Russia have often accused him of encouraging revolution.
His departure as the Olympics brings Russia into sharp focus on the international stage can be no accident. But arrival of U.S. warships in the Black Sea and FBI agents in Sochi on the eve of the Olympics may paint a different cast on current events.
The ships and agents are reportedly there to discourage or help respond to terrorist attacks, and the U.S. cites security for American athletes as their main concern.
But Olympic security in Sochi is the domain of the Russians, who have not sought American support. And such outside military and law enforcement presence in their country can't possibly sit well with the Russian authorities in charge. Threats of terror attacks have dogged every Olympics in recent years and the U.S. hasn't called warships into service for those.
The good news about the Olympics is that, even in a hailstorm of political rhetoric and posturing, the athletes are somehow able to put on a show that brings a worldwide audience.
Even better for us here, Wasco County will be on that stage for the opening ceremonies Friday, Feb. 7. The wool used to produce the Team USA sweaters and gloves for the Parade of Nations was grown and harvested right here at the Imperial Ranch.
Despite the saber-rattling and nationalist rhetoric that has acccompanied the modern Olympics since they began in 1896, this is still an event aimed at fierce, but friendly competition.
While pundits put the meaning of every nation's decisions under the political microscope, the athletes will still be looking to create performances that exemplify the skill and grace of their particular sports.
We hope all the rhetorical white noise won't hinder either sportsmanship or sport.