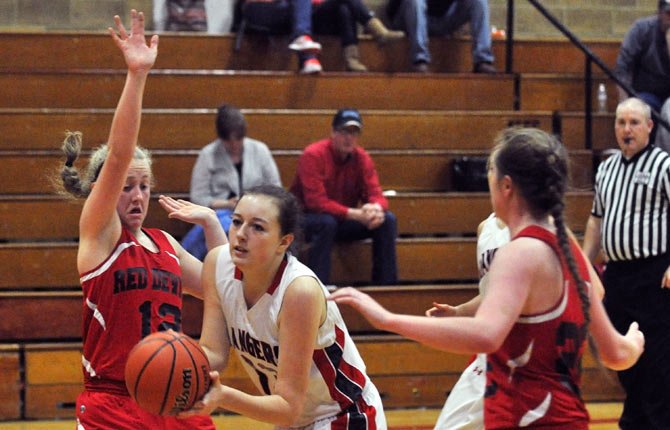 The Dufur Rangers have now lost four of their last five games after a pair of setbacks against Lowell and St. Paul in 1A girl's basketball action over the weekend and Monday.
Saturday, the Rangers could not solve the speed and athleticism of No. 16 Lowell (17-3 overall) in a 63-46 loss.
In a long road trip Monday to the Salem area, the No. 8-ranked Rangers were nipped by No. 14 St. Paul, as the Buckaroos had the bounces go their way for a 45-41 winner.
Dufur (14-6 overall, 8-1 league) hosts last-place Horizon Christian (2-17, 0-9) at 6 p.m. tonight, and then they host Arlington at 6 p.m. on Friday night.