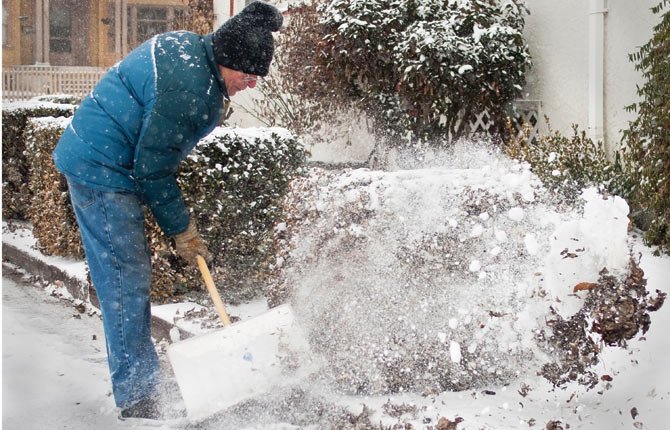 The Dalles snow plows are on a 24-hour schedule as more snowy weather gets set to roll through the area tonight, while Wasco County plows were out before 4 a.m. on their first-day snow routes throughout the county.
"What's different on this one is that we are getting it countywide," said Marty Matherly, director of Wasco County public works. "The storms we got in December were sporadic in different areas."
All five county road zones are in full operation, with only one minor breakdown, Matherly said.
"When we wake up in the morning [on Saturday], we will hit it the same way we did today on the first-day routes again." He said some roads will have to wait until after the snowfall is over before clearing as the plowing and sanding focuses on major and emergency routes.
On the city side, Dave Anderson, The Dalles public works director, said plowing and sanding will remain a 24-hour operation until the snowy weather subsides.
Weather is predicted to warm up a bit today and produce wetter snow than Thursday's fall, Matherly noted. Also predicted is the possibility of freezing rain late in the weekend.
"It's sometimes better off to have a little snow to accept the rain better than bare pavement," said Anderson. "We'll plan plowing efforts around what the weather looks like."
Main and emergency routes will also be the city's primary focus, Anderson said.
"We might be on the primary streets two to three times before we ever get to the local residential neighborhood streets," he said.
However, with schools closed, bus routes are not an issue.
The weather brings some welcome news on an otherwise bleak water supply front. While scheduling conflicts have prevented snowcourse measurements on the city watershed, Anderson said, Crow Creek Reservoir still isn't full.
"That often occurs in November, or at least by the first week of January, but it has not yet filled," Anderson said. He is hoping to see more precipitation through February and March to recharge the city's watershed.
In the meantime, city officials are making contingency plans in the event it doesn't materialize.
"We're planning to have our wells — we have three wells inside the city we use in the summertime to supplement the water supply — normally we have them ready to go the first of May, but we're planning to have them ready to go the first of April this year in case we have to reduce the amount of water [from the watershed]."