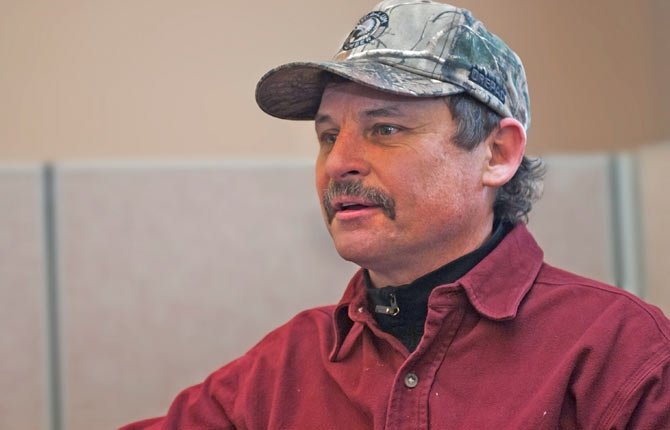 An addiction recovery program at Covenant Christian Community Church is offering a second program aimed at children of those battling or in recovery from addictions.
Celebrate Recovery started almost five years ago at Covenant Christian, and it basically substitutes the secular "higher power" of Alcoholics Anonymous with a belief in Jesus Christ.
The new program aimed at kids is called Celebration Station, and is for children ages 5 to 13. It should start in May, said Mark Griffith, a recovering alcoholic and addict who has run the Celebrate Recovery program since its inception here.
"The Celebration Station dream is to put Celebrate Recovery out of business by breaking the cycles of dysfunction in our families," a booklet on the new program states.
The Celebrate Recovery program already had a childcare element to it, and about 13 kids had been coming to the childcare offered during the Thursday meeting.
That childcare time will be converted to age-appropriate training for the kids, which will parallel what their parents are learning in the other room.
Like their parents, they'll be sent home with a book to write in. One topic is denial, which is explained as "when we're not being honest on the outside about what's really going on in the inside. It's a lot like wearing a mask."
It even includes topics for parents to talk about with their kids. Each week, the child has to describe whether their week was sad, mad, glad or afraid.
"This just kind of came out in the last few years and we just heard a lot of good stuff about it and we figured we needed to bring it in because we've got enough kids and they're getting rambunctious, and it's so easy to follow," Griffith said.
The Celebrate Recovery program is a 52-week course, and it meets Thursday evenings at Covenant Christian from 7 to 9 p.m. All are encouraged to attend, including those from other churches or no church.
The course alternates weekly between a training session and a video testimony session. Attendance typically varies from 12 to 30 weekly, Griffith said, and people can start attending at any point in the year.
The Thursday meeting is for men and women as a group. Additional six-month "steps study" groups are the "meat and potatoes" of the program, Griffith said, and they meet on different nights and men and women meet separately, to encourage more open discussion.
Griffith said that he's been stunned, for example, to learn how many men have been sexually abused. The belief is those kinds of admissions simply wouldn't be made in a mixed group.
While everybody's story is different, the common theme with addiction is it's used as a coping mechanism, Griffith said.
Griffith said a lot of people think recovery is just for those with drug and alcohol issues.
"It's for anything," he said. It can be chemical dependency, sexual addiction, eating addictions, and co-dependency issues.
The central theme is the group treats "hurts, habits and hang-ups," Griffith said. The weekly lessons are biblically based, and rather than the 12-step program of AA, it has an eight-step program, based on the eight Beatitudes found in Matthew 5:3-10.
Griffith said he's seen at least 10 to 15 instances over the last five years of people finding recovery through the program.
He's seen at least three wives come to support their husbands, and then find relief from their own co-dependency or other issues. He saw a man who was tricked into coming by his cousin, but he continued to come, and eventually found healing.
Many others don't, he said, "and that's the beast of it."
He has to get "spiritually fed" by his own leaders in order to cope with the downside of the program. He had to learn to let go of other people's inability, at that time, to succeed in the program.